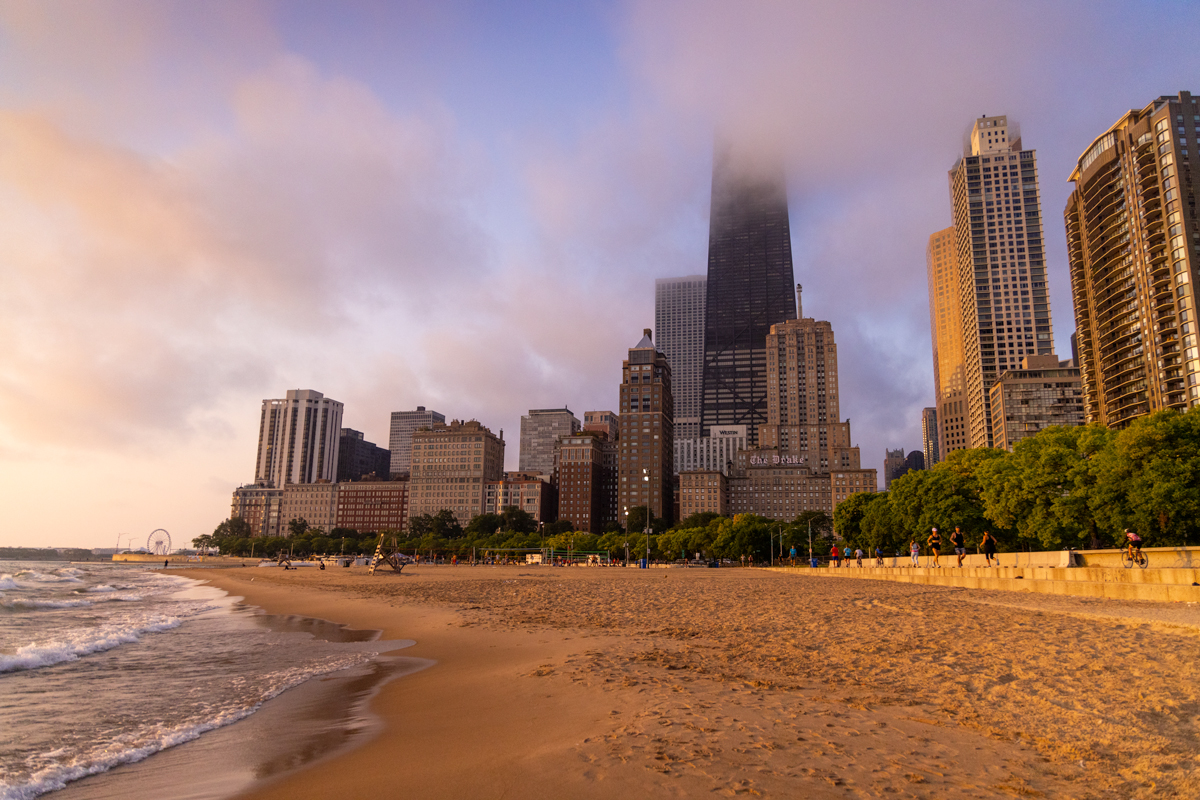 21 Tips For Creating Stunning Urban Landscape Images
As a resident of Chicago for more than 20 years, I have fallen in love with urban landscape photography. Something about the tall buildings, busy streets, and the diversity of people draws me in. Everything from the little details to towering tall buildings sparks my creativity. Urban photography is certainly not easy. Sometimes, a big city full of people can seem overwhelming. This is my list of 21 tips to create stunning landscape images in any city.
1. Stay safe
Cities are incredibly beautiful places to let the creative energy flow. Getting caught up in the creative process while not keeping your eye on your surroundings in an urban environment opens you up to danger. Camera equipment is expensive. Theaves won't think twice about walking away with your precious gear if it is vulnerable. Research the dangerous parts of the city. Most cities have them.
2. Do your research about the city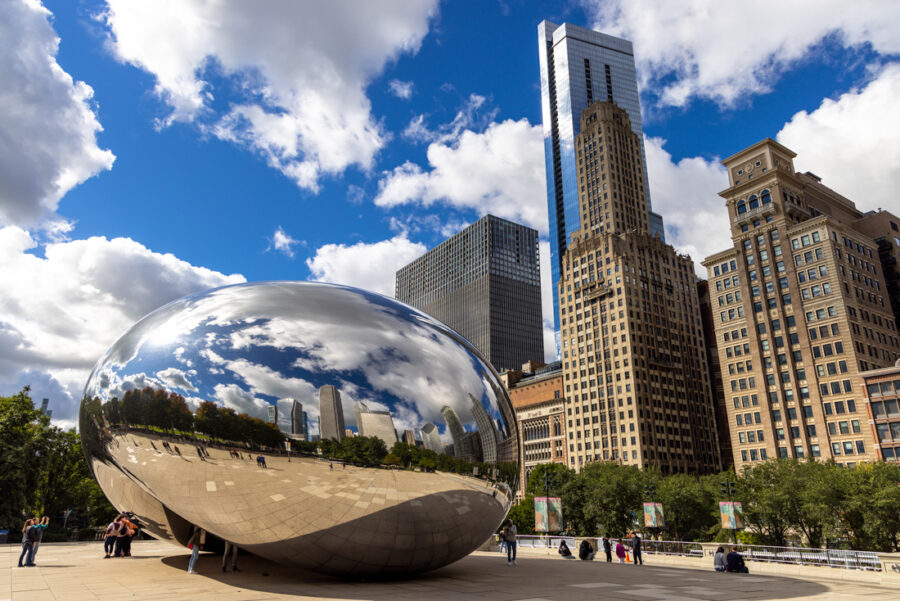 As with any photography shoot, learning a little about your subject is always a good idea. Research the well-known landmarks. Adding these into the composition lets the viewer feel connected to that location. Find articles by photographers living in the city to get inside tips. All cities have their own character. Let this character come out in the visual stories you tell with your photographs. New York, Chicago, and Los Angeles all have very different personalities.
3. Seek out the details in your composition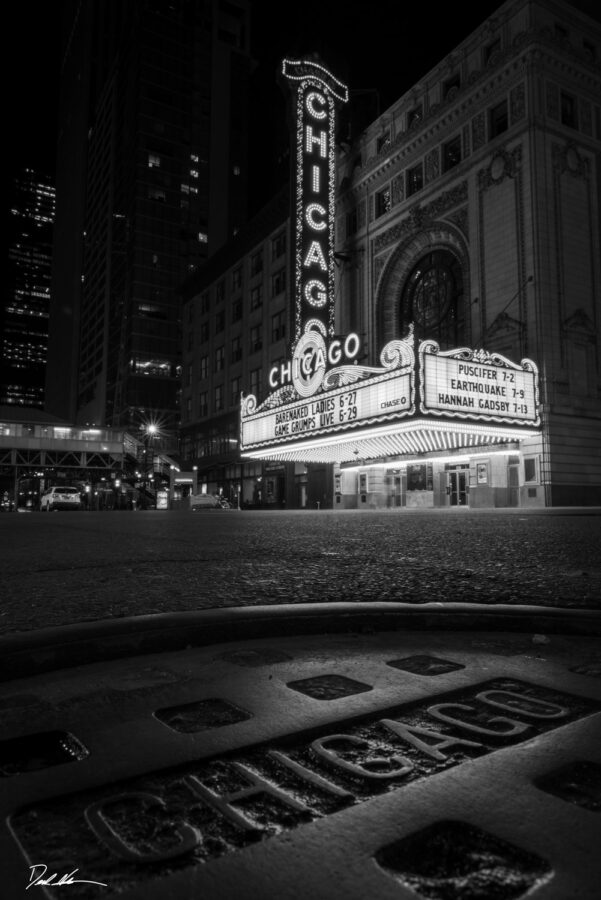 It is one thing to point the camera at a beautiful building or public sculpture and take a pretty picture. It is another to get that shot that people say they have never seen before. Famous landmarks are photographed over and over again. That is what makes them famous. Use surrounding elements like sewer caps, mailboxes, or street signs to add a creative flare to a famous place.
4. Go high to capture the whole city

Every large city has its tallest building. In that building, there is certainly an observation deck. Before the invention of drones, photographers were seeking bird's eye views to capture breathtaking landscape shots of famous cities. Research if any of these buildings have photographer's hours where tripods are allowed. Many observation decks have special days where a local professional teaches new photographers how to fine-tune their city landscape photography skills.
5. Use leading lines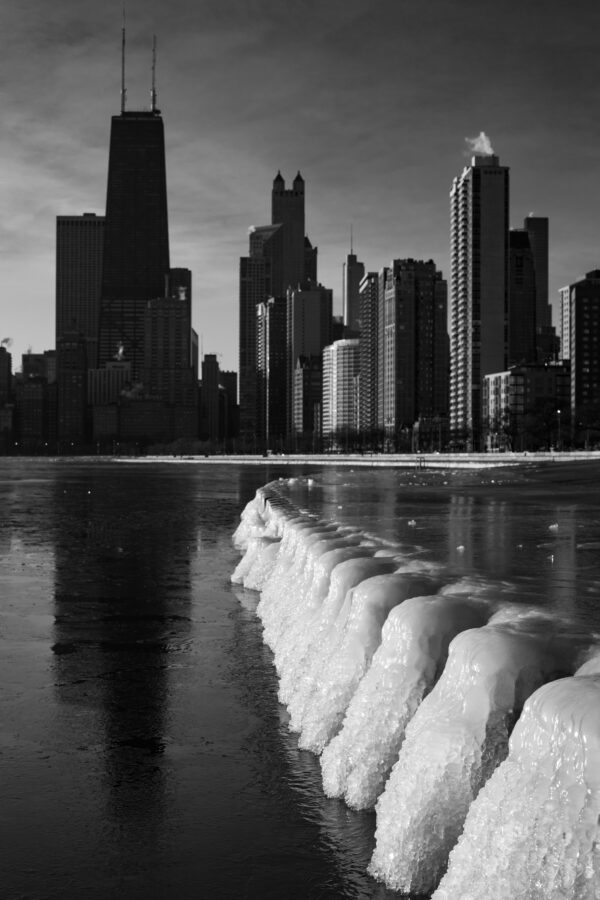 A leading line will pull your viewer to important parts of your composition. This is a great way to search for compositions. Cities are full of lines. Look for railings, curbs, traffic lines, edges of buildings, and planter boxes. There are so many straight lines in architectural photography. Most modern cities are built on a grid system to some degree. This lends itself to numerous intersections full of converging lines.
6. Try a wide-angle lens
Wide-angle lenses allow the photographer to pull more of the scene into the image. They let us tell a more complete story because of how much can fit in the frame. In a city, so much is always happening in a given block. Find those stories. Pull us in. Also, wide-angle lenses typically have a larger aperture, allowing more light in for those early morning or late night shots. A wide aperture is also great for blurring the background, helping you highlight your main subject and get rid of distractions. It is good practice to rent your lenses before deciding to purchase an expensive lens you might not like.
7. Go underground for moody transportation shots
Subways are great settings full of artificial light and man-made structures. They are the perfect spot to shoot during bad weather, too. Rain or shine, these moody transportation hubs bring busy commuters in and out of the city. Long exposures are fun to play with down in a subway. Everything from zipping trains to moving passengers can be manipulated by long exposures to give the photograph a creative feel.
8. Get out during rush hour
One of the things that makes the urban scene such a fun place to do photography is the chaos of people, cars, trucks, bikes, and buses all crammed together in limited space. There is no better time to capture this chaos than rush hour. Even today, with many people working from home, 8 a.m. or 5 p.m. in any city brings loads of chaos.
9. Consider using a long lens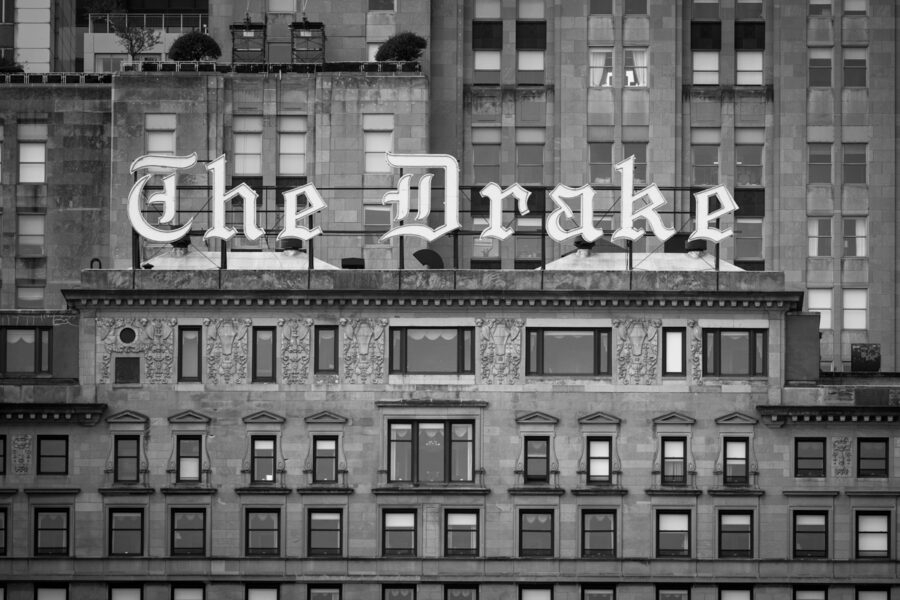 Long lenses or telephoto lenses have several useful advantages when shooting urban landscape images. For one, they compress the composition, giving the background the perception it is closer to the foreground. This plays with the viewer's eye, adding to the chaos. Second, this will open a world of abstract urban photography where you can focus on the small details of a given building.
10. Use golden hour to soften the scene
Cities are harsh places. The streets are often dirty and seemingly unwelcoming. Golden Hour will add a soft light to the scene, giving even the harshest scenes a warm glow. In addition, colors during the golden hour become more saturated. Golden Hour appears directly after sunrise and just before sunset. During this time of day, the city will cast longer and softer shadows.
11. Experiment with long exposures at night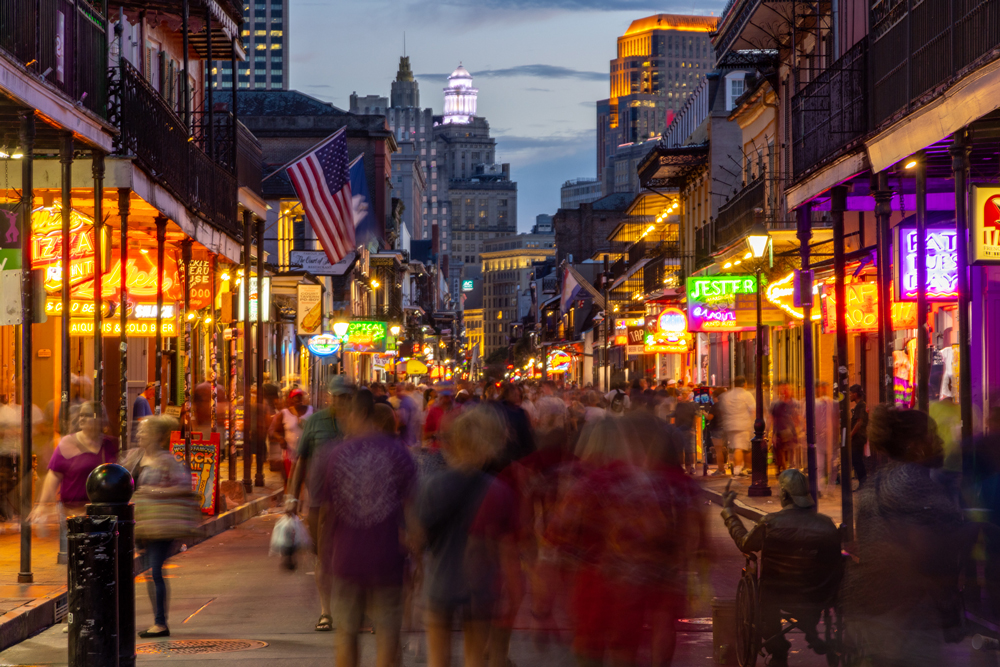 Many street photography workshops will take their students out at night. The photographer can use a slow shutter speed to create light trails from moving vehicles. A moving set of cars or a bus with a shutter speed of 2-5 seconds will create a beautiful streak across your frame. Find a fountain. Use an exposure of anything over 1 second to create the appearance of soft flowing water.
12. Search for old buildings in urban landscapes
The United States is a relatively young country compared to many other parts of the world. However, architecture has changed drastically over the years. On the East Coast in cities like Boston or New York City, old buildings still exist but are now surrounded by towering mega skyscrapers. Show the contrast between them by adding both in one frame. Let your photograph tell the viewer where the city started and where it is today.
13. Find a park to photograph from

City parks are an oasis of natural elements hidden inside these urban environments. Families come to play. Dogs get a chance to run. Many of the parks are well landscaped, with beautiful flower displays and fountains. Parks are one of the best ways to show the human element of a city. Show that real people live there with families and their own stories.
14. Look for interesting people to incorporate into the scene
Environmental portraits take urban landscapes to the next level. Here is an example. Imagine taking a portrait of a food truck chef. Now, zoom out to incorporate his or her truck in the photo. Now zoom out again to incorporate them, their truck, and the entire landscape where they are parked. Cities are full of interesting people doing all kinds of different jobs. Ask someone to take their photograph because you think they are interesting, and watch them light up with pride. The worst that will happen is they say no.
15. Try using a drone for different angles.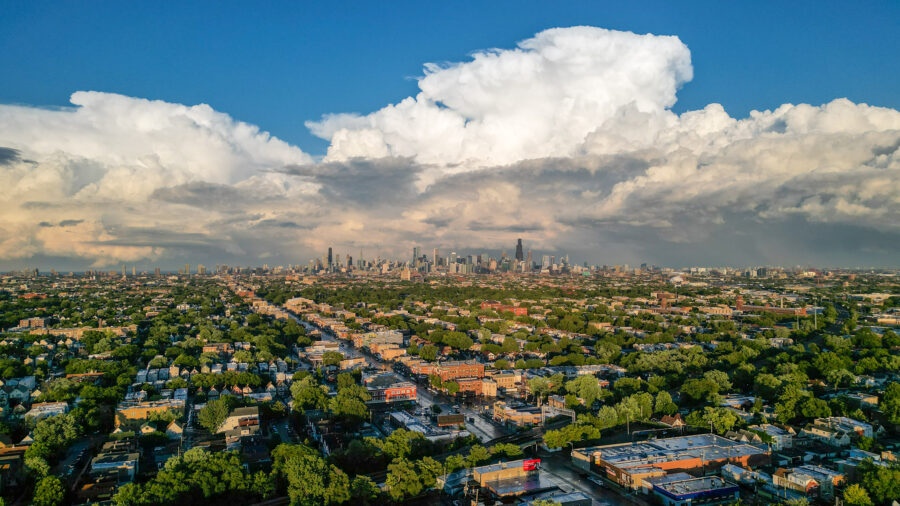 Just as digital cameras have vastly improved, so have drones. The early drones just couldn't take the quality of images we have come to expect from digital cameras today. However, with drones like the DJI Mavic 3 Pro, capturing beautiful images from a drone is possible. Mirrorless cameras currently hold the top spot for image quality, but drones are catching up. Make sure to check if the city you are in has restrictions around flying. It is always advised to research drone flying laws in different countries so you don't end up in jail. That being said, drones open up a whole new world of urban landscape photography.
16. Use a narrow aperture in urban landscape images
A narrow aperture keeps all the elements in focus from the front of the frame to the back. Aperture settings like f/16 – f/22 will give your entire frame sharp focus. This will allow your viewer to scroll through your entire image as if they were there. Let the viewer's eyes wander from foreground elements all the way to the distant background.
17. Try black-and-white photography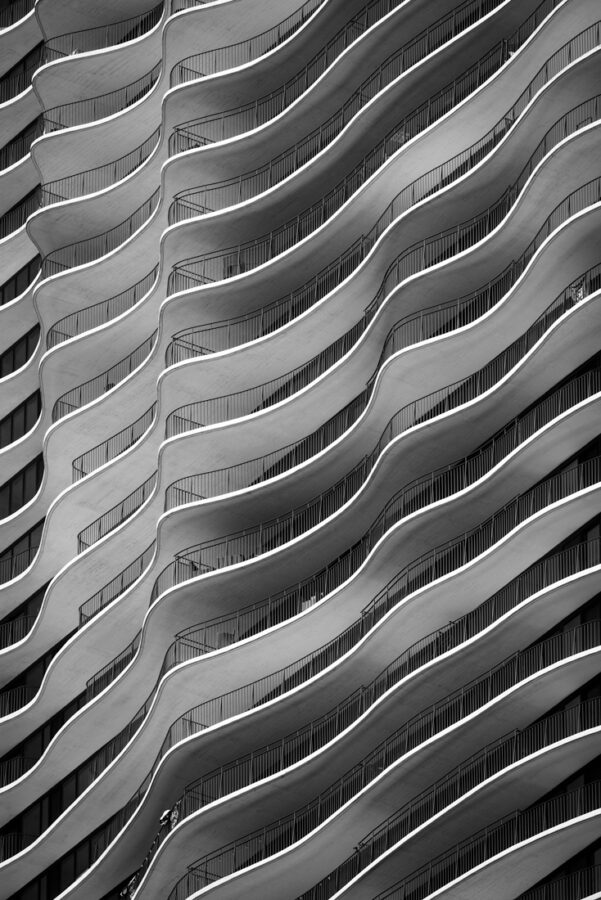 I always recommend shooting in color and then switching to black and white. However, with practice, I switch my thinking to black-and-white photography mid-day or late afternoon when the light is harsh. Mid-day is the best time to shoot black and white photography because the contrast between highlights and shadows is the strongest. Black and white photos have a timeless feel to them. People love them, and they look great in any room design.
18. Incorporate sports stadiums in the urban landscape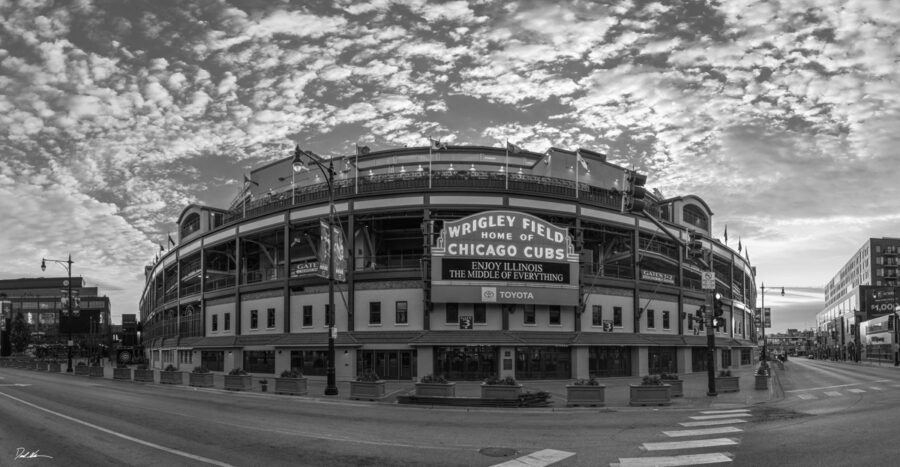 The word fan comes from the term fanatic. Sports bring out a certain loyalty towards a city in a way only food can rival. In Chicago, Wrigley Field is located inside a charming neighborhood. I got out there to shoot a sunrise using the best light, famous streets, and the facade of the park, all while the streets and sidewalks were mostly empty. If your end goal is to sell your photos, incorporating a sports stadium is a good way to sell some prints.
19. Return to the same city during different seasons.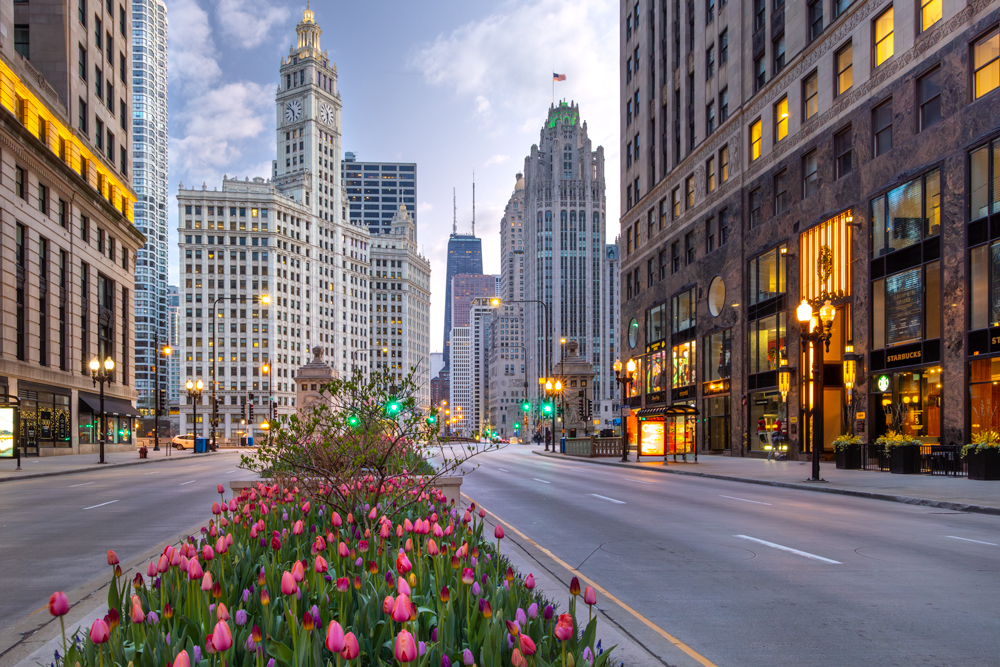 Paris, London, Chicago, and Berlin all look different in every season. Capture the feel of the season. Highlight the blooming flowers in spring. Show the harsh cold of winter in your landscapes. Very few seasons are more photogenic than fall in the northern hemisphere. Show the vibrant colors in the natural landscape. Search for colorful trees scattered inside the concrete jungle.
20. Play with negative space
Negative space gives the viewer a little breathing room while they work their way across your frame. This can be achieved by adding a long dark shadow or an underexposed portion of the image. Negative space can also be used to build tension inside the image. As humans, we are instinctively cautious of dark spaces. Create a playful relationship between negative and positive space in your frame. The best street photographers are experts at doing so.
21. Use reflections to enhance your urban landscape photos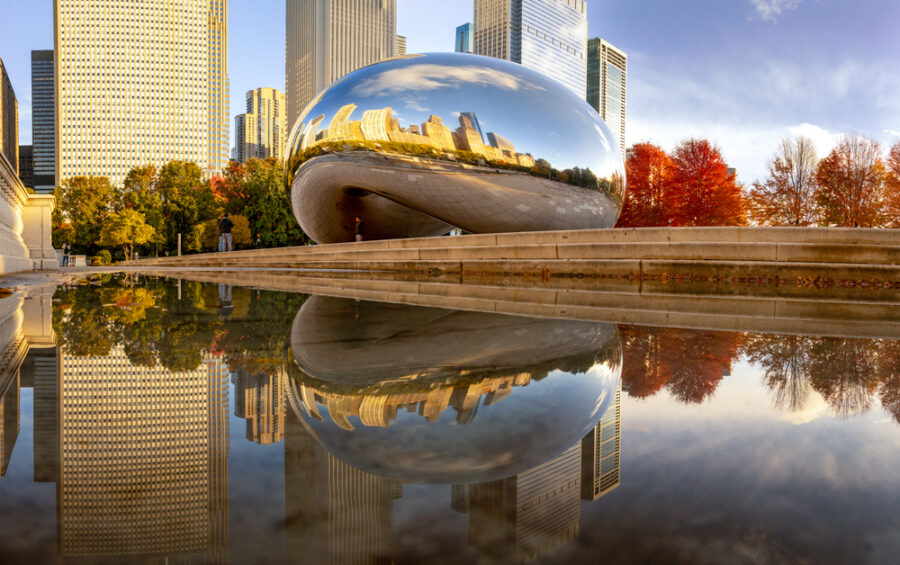 One of my favorite times to capture landscape photos in the city is after a good rain. Concrete does not absorb water like natural landscapes do. Water can sit in huge puddles for hours. Use these puddles in your scene. Going low in even the smallest puddle can give the perception the puddle is much larger. Reflections also give the viewer additional information about the scene they may not otherwise see.
Traditional landscape photography has a way of bringing us deeper into nature. It makes us fall in love with wild places. Furthermore, we fantasize about being there ourselves. Urban landscape photography hits on a totally different note. It shines a light on human innovation, progress, and incredible feats of engineering. Urban landscape photographers bring you deep into the story of a city. They glorify the character of a city through its buildings and people. As a conservation photographer, I realize the importance of cities on the long-term health of this planet. We need cities to support our growing populations. Cities are a sanctuary of innovation, diversity, inclusion, and hope. While I prefer to escape into nature to search for wildlife, I live in a city because I am inspired by the different cultures. Urban centers are a wealth of education. Challenge yourself to take your urban landscape photography to the next level by celebrating diversity and showing the beauty of our various cultural centers. Get out there. Explore the world, but please be safe.