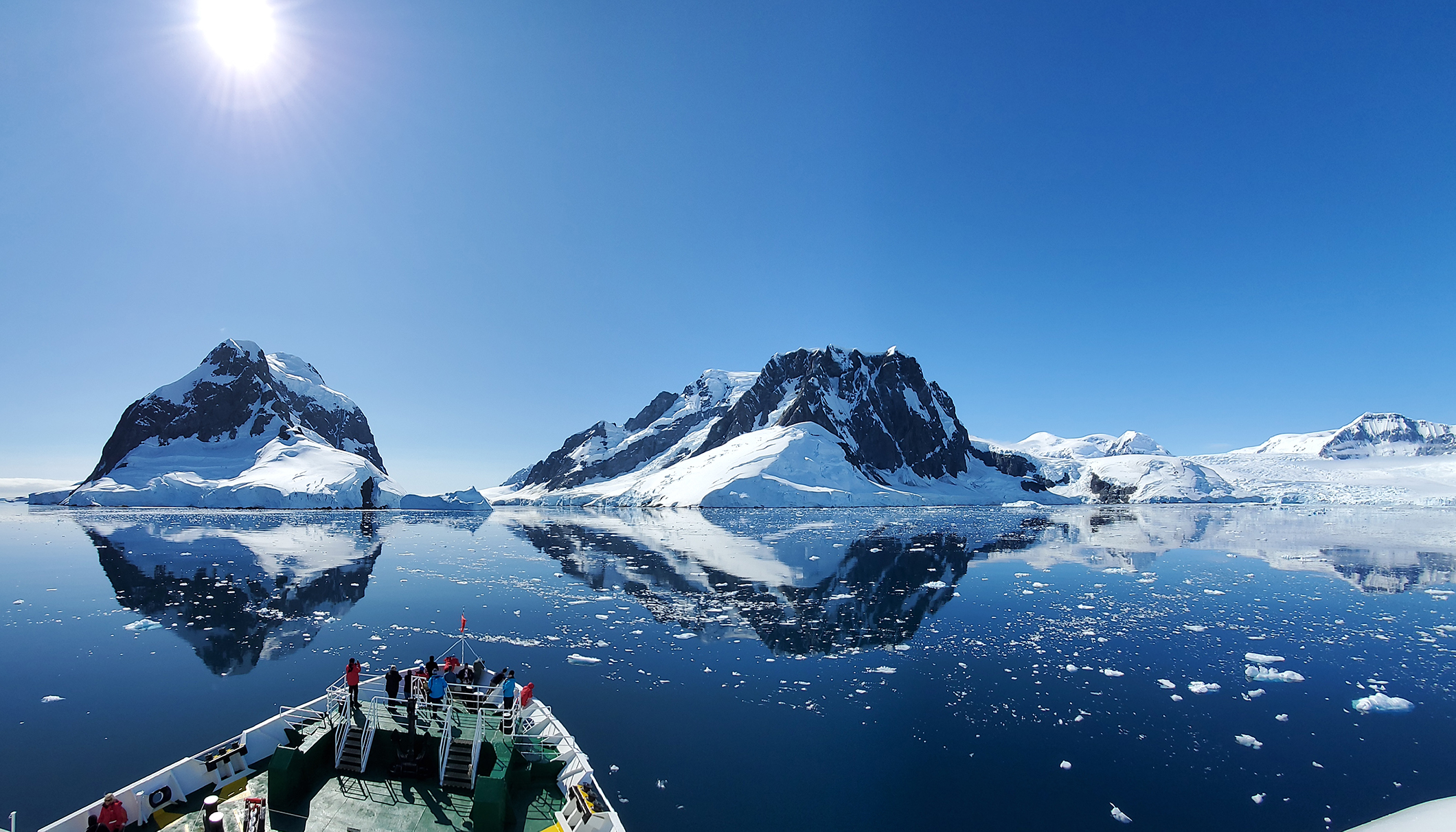 Pandemic travel safety 101: 5 tips for planning a trip during COVID-19
I love nothing more than exploring new cities, sharing an exotic meal with strangers, learning from other cultures and opening my mind. Whether I'm exploring mountaintops or being perfectly quiet as the sun rises over a remote landscape, travel has a special place in my heart. Unfortunately, the COVID-19 pandemic has changed all of this for now, closing borders all over the world.
Before we dive into my guidance, it's absolutely essential that you not travel anywhere if you or anyone you've been in contact with is unwell. To make sure you're ready to start planning a trip, out of your community, take this travel safety quiz from the Centers for Disease Control first:
Is COVID-19 spreading where you're going? (If yes, don't go. You can get infected while traveling.)

Is COVID-19 spreading in your community? (If yes, don't go. Even if you don't have symptoms, you could spread the virus to others while traveling).

Will you or those you're traveling with be within six feet of others during your trip? (That is, are you going to socially distance from others? It's a good idea).

Are you or those you're traveling with more likely to get very ill from COVID-19? 

Do you live with someone who's more likely to get very sick?

Does the state or local government where you live—or at your destination—require you to stay home for 14 days after traveling? 

Are you sick? (If yes, STAY HOME). 
Under today's circumstances, planning a trip should be done with the utmost precaution and care to ensure not only that you travel safely, but also that you keep others healthy while you're at it. While it will be a different process than you may be used to, it can be done. Keep reading to learn how.
1. Plan ahead
At the outset of planning a trip, research both global and U.S. COVID-19 hotspots to minimize your risk of exposure. 
Many of our favorite destinations in the Caribbean are open and do not require a 14-day quarantine. However, other international destinations, such as Rwanda or Tanzania require a negative test taken 72 hours before arrival. These are also places where the virus may spread easily because of their lack of resources, so your responsible travel safety behavior in these places is extremely important. 
You'll find that many European countries have begun to slowly open their borders, museums, and hotels. And there has never been a better time to travel to Central Africa for wildlife safaris. (I can tell you from personal experience that Tanzania and Rwanda are some of the most beautiful destinations for safari trips inside of Africa).
For me (and many Americans), international travel is off the table for now. But if you follow guidelines from health experts like the CDC, and the tips below, it is possible to travel safely within the United States.
But if you do wish to travel internationally (and can travel safely!), you can find out what countries are open to U.S. citizens, by using travel websites to research desired destinations.
2. Stay local

(photographer Jacob Jackson out exploring Chicago)
If a big international trip isn't in the cards for you right now, that's okay! Now is a great opportunity to explore new and exciting ways to travel around your area. Plus, our local economies need our help more than ever. 
Research some of your area's best tourist attractions. Make a list and check them off one by one. You may be surprised how many fun things are in your area that you've simply never made time to do. Check out your local city or state website for ideas. 
3. Take that dream road trip

( Check out Wolf Pac Outdoors for their incredible story)
You may or may not know that many of the United States National parks are open for business. The Great Smoky Mountains National Park and Zion National Park  were the first to open after the pandemic hit. You will have to check your states travel restrictions and the states you plan to visit. With limited resources in the parks currently, we have to take extra precautions to listen to the rangers. Wildlife may be unpredictable because of the lack of human interaction over the last few months. Another idea, check out some other less known national parks. The Great Smoky Mountains National Park sees 12.5 million visitors annually where parks like North Cascades National Park only see 21,000. 
4. Avoid the crowds

As a conservation nature photographer I often find myself alone or with small groups of people around. I tend to easily avoid the large crowds based on how early I get started. Often the easiest way to avoid crowds is to arrive early or late in the day. Not only will you find less people, but the overall experience will be better. Also, wildlife is more active during these times. The light is spectacular. It's cooler than the peak hours of sunlight. Bring a head lamp and start your hike during the dark. 
On a hike a few years ago in Wanaka, New Zealand, we started out three hours before sunrise to watch the sun come up over the lakes and mountains surrounding Wanaka. When we first arrived there were only a few hikers at the top ready to watch this event. After an hour the entire mountain top was crawling with tourists, not to mention all the hikers we passed along the way down. 
5.Don't relax your safety precautions
Whether you're out to dinner with friends down the street or are traveling to new and exciting countries, when you're in the moment, it can be easy to forget that COVID-19 exists. But we've got to stay vigilant and do our part to minimize the virus' spread. Among other things, that means respecting local laws and regulations. If the location you're visiting requires a mask, put one on. Keeping a distance is pretty easy to do while out on a trail but if a fellow hiker is passing or coming toward you, simply put your mask on, wait for them to pass, take it off and continue your hike. 
We may be asymptomatic yet still positive. And we don't know other people's situations or health issues. So, no matter what you believe, let's err on the side of caution and keep everyone as safe as possible. 
Always travel safely, never stop exploring
We live on a beautiful planet that cries out to be explored. And when so many of us are dealing with the mental, physical or financial stress of COVID-19, getting outside may just be our best way to stay healthy. But in the face of the pandemic, travel safety has become not only more complicated, but more important than ever. 
Thankfully, with a little common sense and respect for one another, it is possible to travel safely. In the end, it's on each of us as individuals to travel with caution and care for others, but if we plan ahead, stay local, maybe consider a road trip, avoid crowds, and follow expert travel safety advice, we'll be off to a great start.