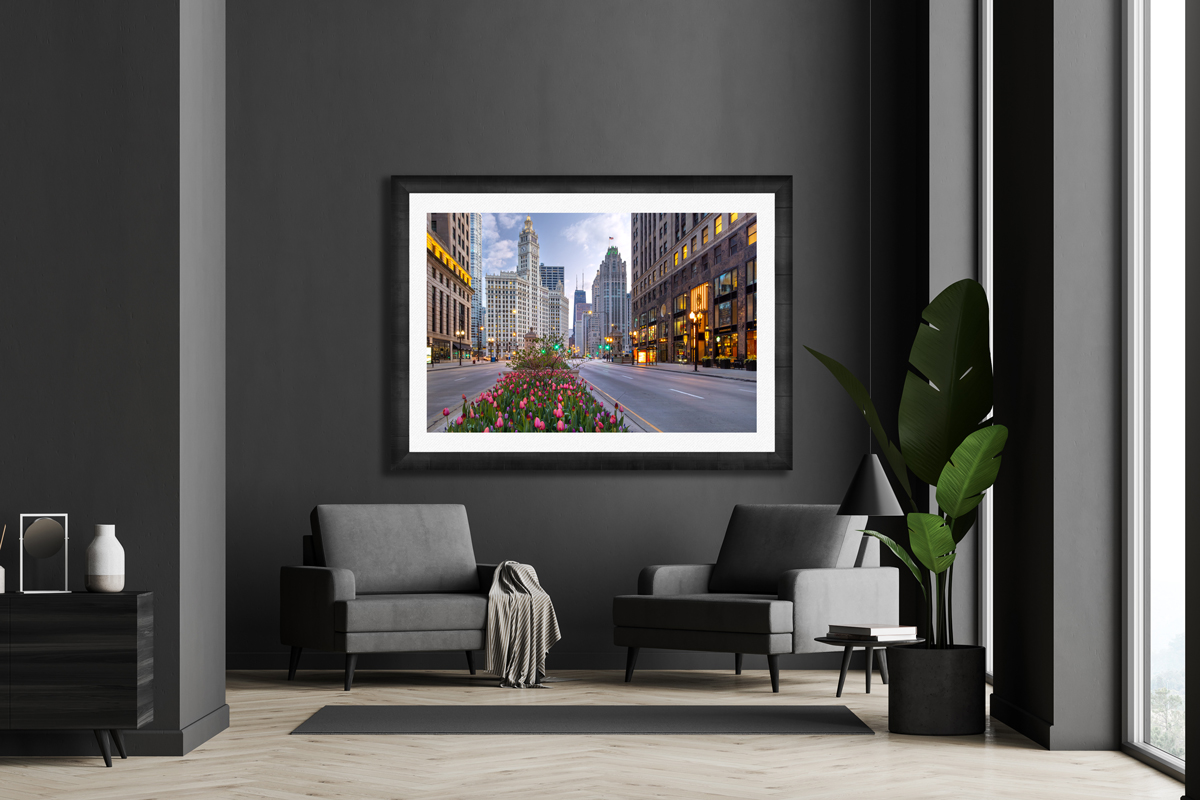 The Best Fine Art Photography In Chicago 2023
In recent years, Chicago's fine art photography scene has taken off. Homegrown photographers are picking up where talented predecessors left off. Legendary photographers like Victor Skrebneski, Vivian Maier, John H. White, and Walker Evans called Chicago home at one point, firmly putting Chicago on the fine art photography map. Other than these great artists and a handful of others, the windy city's fine art photography scene has been rather quiet until now. Galleries such as Hilton Asmus Contemporary, The Rangefinder Gallery, Alan Koppel Gallery, and the Carl Hammer Gallery represent some of the world's most sought-after, talented photographers.
What is Fine Art Photography?
Limited Edition Fine Art Print of 6 – Scattering – Derek Nielsen Photography
Fine art photography… as defined by Wikipedia – "Fine-art photography is photography created in line with the vision of the photographer as artist, using photography as a medium for creative expression. The goal of fine-art photography is to express an idea, a message, or an emotion." This contrasts with the photo-journalistic style of news organizations or documentary accounts of live events.
What is interesting is the subjective nature of the phrase "fine art photography." Who defines what is and what is not fine art? Based on the definition, it sounds like it is the artist's choice. I love that. Fine art photography can be landscapes, wildlife, cityscapes, portraits, abstracts, or a combination of the above. Does it express an idea, a message, or elicit an emotion? The longer I spend in the art field, the more I see storytelling's importance. Let's add…" Does it tell a story?" to the definition of fine art photography.
When looking at the powerful image of Mohamad Ali standing over his fallen opponent, Sonny Liston, taken by Sports Illustrated photographer, Neil Leifer, you can see how an image intended to be a documentary now falls into the grey area of fine art. Leifer now fetches a cool $20,000 for a 20×24 inch limited edition print of this shot any collector would be proud to display in their gallery.
Chicago Area Fine Art Photography Galleries
Hilton-Asmus Contemporary Gallery
With 2 locations, Hilton-Asmus planted itself in 2 of Chicago's hottest art markets, River North and Bridgeport. Their flagship location in River North, located at 716 N. Wells, is a smaller gallery, but they use the space incredibly well. With enough wall space to display large, powerful pieces and enough room to move around, they pull off an impactful opening night for their featured artist.
Their second location, inside the Morgan Arts Complex, located 15 minutes outside of downtown Chicago, is a much larger event space. Able to hold hundreds of guests, this space hosts collaborative shows with several artists, all under a curated theme. The gallery owners also use this space to host fundraising events or special openings on the red carpet.
Along with legendary photographers like Julian Wasser and Norman Parkinson, Hilton-Asmus is now featuring the works of conservation photographers Cristina Mittermeier and Paul Nicklen. Cristina and Paul have a combined 8.9 million Instagram followers. They have spent time in their careers photographing for National Geographic and have started Sea Legacy, a not-for-profit organization dedicated to preserving the ocean's ecosystems. Hilton-Asmus is currently running an exhibit called "Storytelling," the work of photographer David Yarrow.
The Rangefinder Gallery
One unique Chicago fine art photography gallery, The Rangefinder Gallery, only features art taken with the Leica camera. Their small rotating gallery on 213 W Institue Place in the West Loop of Chicago is located inside Tamarkin Camera. Browsing through their online archive is a treat for any serious street and travel photographer. They feature collection after collection of talented artists with work spanning the globe.
Alan Koppel Gallery
While not strictly a Chicago fine art photography gallery, the Alan Koppel Gallery does rotate photography into its exhibits. From November 5th, 2022, to January 7th, 2023, they featured the work of Chicago photographer Vivian Maier at their second location in Glencoe. Vivian Maier was an American street photographer who accumulated over 100,000 negatives over five decades of work that went undiscovered until an auction in 2017. Photography exhibits in the past have featured the works of Beowulf Sheehan. A portrait photographer covering "the vitality and diversity of literary luminaries in our society."
Carl Hammer Gallery
The Carl Hammer Gallery carries one of Chicago's most eclectic collections of mixed medium contemporary, folk art, and photography. Like most businesses today, their revenue streams are multifaceted. They provide services like fine art appraising, collection development and curation, expert and creative art installation, and interior design consultation. This gallery features ultra-talented photographers Sarp Kerem Yavuz, Bill Steber, and Timothy Greenfield-Sanders.
Catherine Edelman Gallery
For over 35 years, the Catherine Edelman Gallery has been a staple in the Chicago fine art photography scene. They have hosted over 250 exhibitions featuring over 200 artists. Unfortunately, as of August 2022, the gallery has closed its physical location and is now operating as an online gallery and art dealer. Currently displaying the work of Clarissa Bonet, an exhibit highlighting the density of Chicago's architecture, its people, and traffic. As the owner of an online gallery, I felt it was essential to draw attention to this gallery as an alternative to the physical spaces we are used to while still offering high-quality art to collectors.
Derek Nielsen Photography Gallery
Bath Time – Limited Edition Fine Art Print of 6 – Derek Nielsen Photography
Every photographer dreams of having their own physical gallery collectors can stroll through. For instance, imagine having a luxury space where collectors and supporters can mingle. Serve cocktails and tell stories about your latest work. Sounds pretty dreamy. I currently provide my collectors with an online luxury fine art photography gallery with plans to open that dream gallery in the coming months. I have carefully hand-picked these images from my travels to all seven continents. Not only do I feature Chicago fine art photography images but also nature and wildlife images to raise awareness for conservation organizations across the globe. Photography is my passion, and conservation is my calling. Merging these two has allowed me to produce award-winning images and raise over fifty thousand dollars for wildlife conservation in 2022 alone. Chicago can be a tough market for fine art, though. Recently photographer Peter Lik had to close his Michigan Avenue gallery.
Chicago Fine Art Photography Community
In today's post-covid "what are we supposed to do" mentality, the need for community gathering places has never been more critical. A place where like-minded people can gather and socialize over the things they love, art.
I used to agree it only put the costs onto collectors to purchase art from a gallery. Still, after spending several months attending gallery openings in Chicago, I realize what you are also buying into is a community. The art gallery community is a community putting its reputation on the line. They represent artists with integrity. You won't find a limited edition print from one of these galleries being replicated by the same artist repeatedly and pawned off to collectors as a limited edition. Buying art online is entirely acceptable as long as you research the artist, but often, that's precisely what gallery owners do for you.
Check out any of these Chicago fine art photography galleries next time you're in Chicago. You will not be disappointed.
Current List Of The Top Fine Art Photographers In Chicago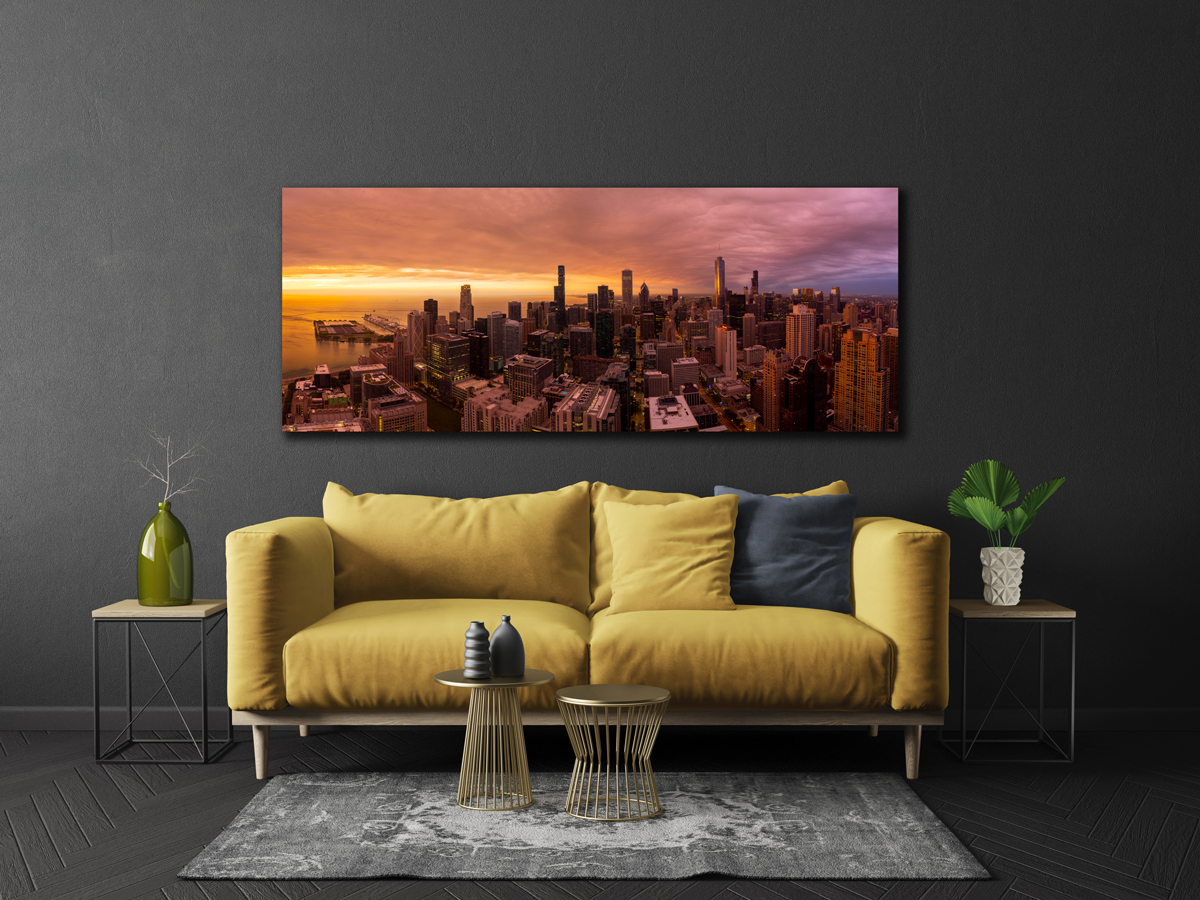 Nicole Kilday – A wedding and elopement photographer, Nicole has teamed up with Ashley Bowling to form My Whole Heart Collective. Together Nicole and Ashley emmerse themselves in the wedding shoot from start to finish capturing the delecate moments along the way.
Stephanie Wood – She is a wedding and engagement photographer who gave up her Ph.D. studies to pursue her passion in photography. She has a celebrated vision by her clients, capturing close-ups and environmental portraits.
Candice Cusic – Specializing in pet and portrait photography, Candice holds her studio in Chicago's west side. Candice's work has been featured in People Magazine, The New York Times, and The Washington Post among others.
Derek Nielsen – He is a conservation-driven nature fine art photographer who has traveled to all seven continents for photography. Winner of the 2023 Old Town Art Fair, Derek is cementing himself as one of Chicago's top fine art photographers.
Igor Menaker – Igor specializes in architecture and found object photography. His black-and-white images bring to life some of the most beautiful details in modern and ancient cities.
Michael Meyers – As a Sony ambassador, Michael captivates his followers on social media with dramatic urban and travel images full of mood. Mike works with brands and their agencies to help concept, shoot and promote campaigns via his highly engaged social network.
Barry Butler – He specializes in everyday Chicago photography. Covering events like the air and water show to fireworks along Navy Pier, Barry always seems to have his camera on him in the right place at the right time.
Joe Hurt – Joe specializes in abandoned building photography. His images of hauntingly beautiful abandoned pianos in decrepit rooms are some of my favorites. Something about his images stays with you.
Legends Of Fine Art Photography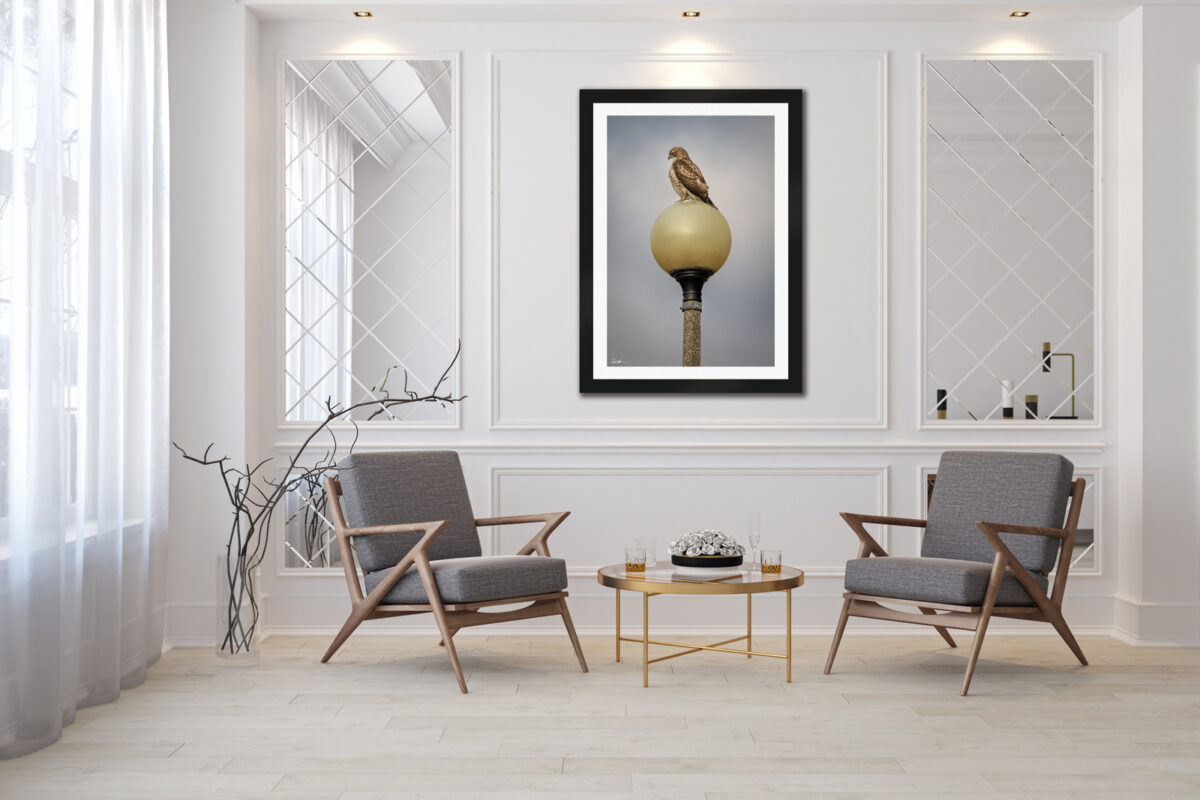 Richard Avedon
Richard was an influential New York City fashion and portrait photographer. His work was described by the New York Times as "his fashion and portrait photographs helped define America's image of style, beauty, and culture for the last half-century." Richard's work was featured in Vogue and LIFE magazine. Many of his clients throughout his career were major fashion brands like Calvin Klein, Revlon, Versace, and Dior. Additionally, Richard photographed famous celebrities like The Beatles, Marylin Monroe, Andy Warhol, Brook Shields, Dwight D. Eisenhower, and the Chicago Seven.
Ansel Adams
Ansel Adams became a pioneer in black-and-white landscape photography of America's National Parks. Born in California, Adams spent a large portion of his career photographing The United States West. As a result, Adams brought images of Yosemite, Red Woods, Grand Teton, and Yellowstone National Parks to the rest of the world in spectacular, stark beauty. He was a champion for conservation as a member of the Sierra Club and was contracted by the United States Department Of The Interior to photograph our national parks. To this day, Adams is regarded as one of the best fine art photographers to have ever lived.
Cindy Sherman
Cindy Sherman has taken a rather unconventional approach to becoming one of the world's most recognized fine art photographers. She takes photos of herself playing on gender stereotypes in film, media, magazines, and society. Often her subject would be isolated in a scene. Her stylish makeup and outfits became a centerpiece for her rise to fame, but she admits she enjoys exploring the eccentric or ugly side of the human character.
Commonly Used Settings In Chicago Fine Art Photography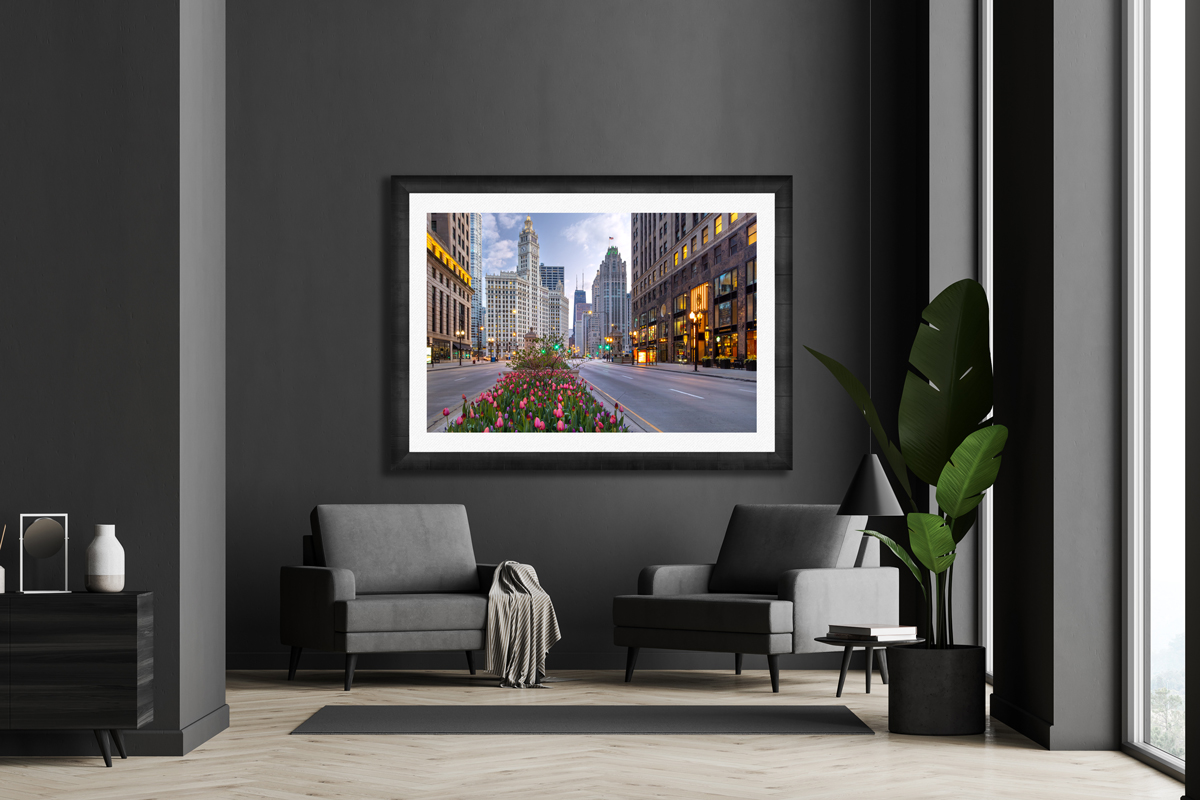 Grant Park
Grant Park is located in the heart of Chicago's downtown. This beautiful green space creates a buffer between the towering skyscrapers and Chicago's picturesque Lake Michigan shores. It is home to Buckingham Fountain, the Lalapalooza music festival, and was the center stage for the 1990s Chicago Bulls championship celebrations.
Millennium Park
Built in 2004, Millennium Park has quickly cemented itself as one of Chicago's top tourist destinations. Features like the Louri Gardens, Cloud Gate, The Crown Fountain, and Jay Pritzker Pavillion make this such a fabulous place for creating fine art. Outside of its stunning design features, Millennium Park hosts several top festivals, including the Chicago Blues and Jazz Festivals.
Wrigley Field
Wrigley Field is such an iconic building with a long history of passion. Cubs fans endured a century of losing baseball until the 2016 World Series. With its trademark ivy walls and old steel beams, entering this park is like stepping back in time. The Chicago Cubs have one of the most passionate fan bases in all sports. For this reason, Wrigley Field has been the subject of countless photographers' creative projects.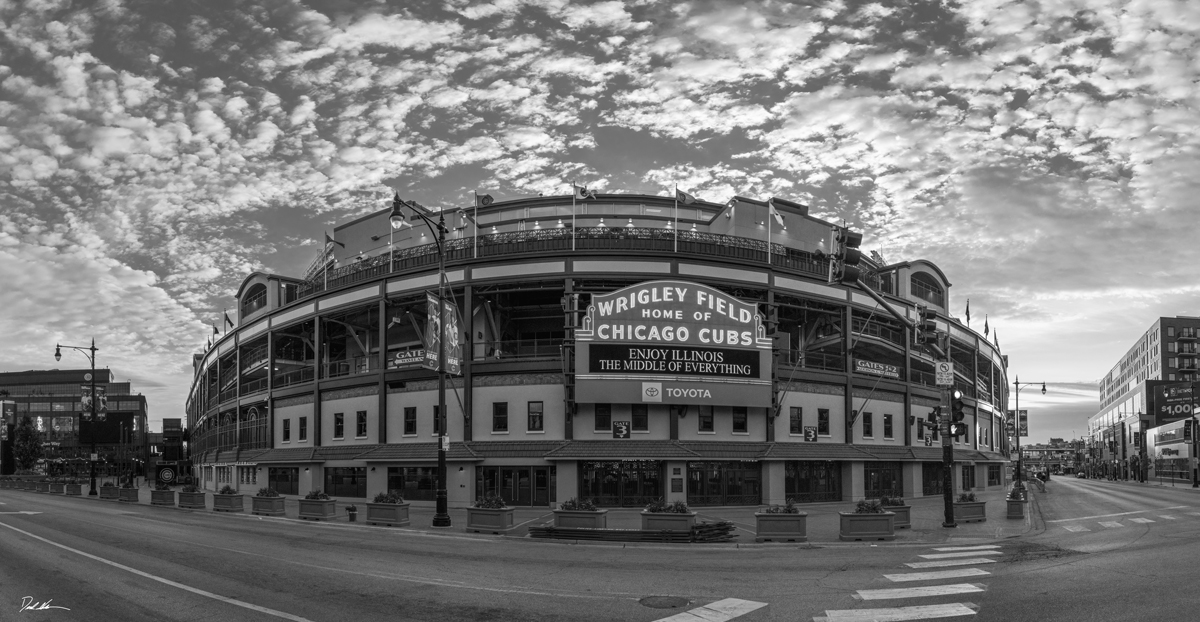 Buckingham Fountain
Dedicated in 1927, Buckingham Fountain wows visitors Mid-April through Mid October in the heart of Grant Park. Magnificent water shows happen every hour on the top of hour during operating hours and last twenty minutes. This gorgeous water display makes for a perfect subject for fine art photographers looking to capture its glory with the skyline in the background.
Willis Tower
Formerly the Sears Tower. The Willis Tower is synonymous with Chicago as deep dish pizza. The monster skyscraper was completed in 1974 and remained the tallest building in the world until 1998. Standing at a staggering 110 stories tall, the Willis Tower is a must-see when visiting Chicago. Despite its steep entry price tag, The Skydeck has the best views of the entirety of Chicago. Plus, getting a chance to step out into the glass boxes hanging off the side of the building will make any visitor uneasy.
Michigan Avenue
Easily the most popular stretch of road in Chicago. Michigan Avenue is the home of the city's top hotels, restaurants, and shopping. Despite a hard recovery from vacancies caused by online shopping and the Covid-19 pandemic, Michigan Avenue is still a wonderful place to create art. In the spring, the city plants countless tulips in plantar boxes filling the avenue with bursts of color. The iconic Water Tower stands towards the north end, while the previously mentioned Grant and Millennium parks highlight its south. Chicago shows off its unique architecture all along the avenue, making it one of the world's most celebrated architectural cities.
Chicago River
Once the cause of such distress in Chicago before the river flow changed direction, it now is becoming a top three must-visit for travelers. In 1900 engineers reversed the river flow from west to east to east to west preventing sewage from flowing into Lake Michigan and contaminating the city's water supply. Since the early 2000s, the city has dumped millions of dollars in renovations to the portion of the river stemming from Wolf Point outward to the lakefront. This stretch is now Chicago's riverwalk. A multi-use public space full of public art, restaurants, and cafes. Because of its diverse features, the Chicago River is highly used in fine art photography and Hollywood films.
Chicago's Skyline
Like many great cities of the world, a skylike acts like a fingerprint. The unique architecture found within this fingerprint gives the city an unmistakable identity. Chicago's skyline is decorated with historically significant buildings by world-famous architects. From the great Mies van der Rohe to the celebrated Jeanne Gang, Chicago is a world-class city for architecture. Architecture lends itself to beautiful fine art photography.
Top Museums To See Fine Art Photography In Chicago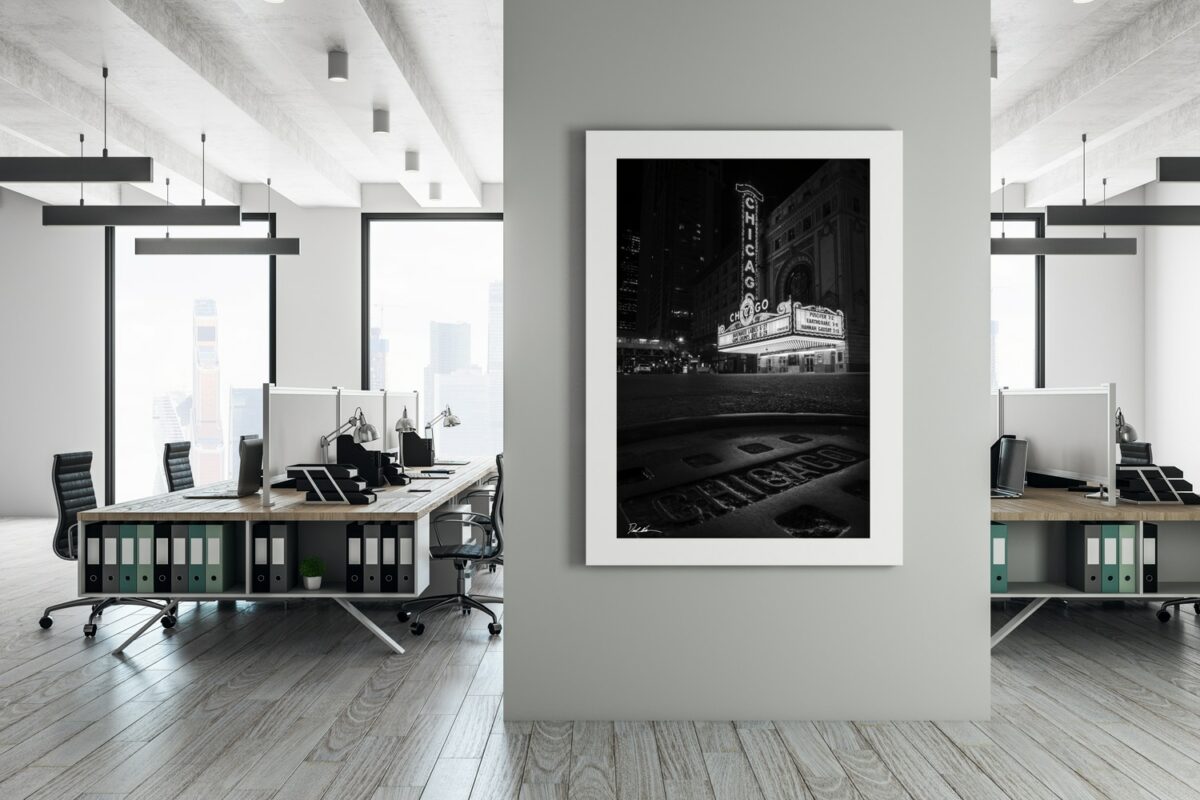 Art Institute Of Chicago
The Art Institute of Chicago has one of the world's most impressive collections of fine art. Founded in 1879, it remains one of the world's oldest, largest, and most significant art museums. Home to collections of artists such as Irving Penn, Andy Warhol, Ansel Adams, Gordon Parks, and Bob Crawford, the Art Institute of Chicago has something for everyone.
Museum Of Contemporary Photography
Found on Colombia College's campus, the MoCP is home to over 16,800 works. Educational resources are available for aspiring artists or art enthusiasts. The MoCP does an excellent job of supporting local artists, including featuring a revolving collection of artists specifically from the midwest United States.
Museum Of Contemporary Art
The MCA of Chicago has a collection of wonderful photographers pushing the boundaries of traditional photography. Collections like Jeanne Dunning's Pinks or politically charged series like Shirin Neshat's Women Of Allah ask the viewer to dive deeper into the work and examine the messaging within.
Smart Museum Of Art
Found on the University of Chicago's campus, the Smart Museum features artists like Shelby Lee Adams, Emmanuelle Andrianjafy, Ansel Adams, and Lee Balterman. Working with an emphasis on academic and artistic study, their revolving fine art gallery is a treasure for Chicago's residents to explore.
Best Materials For Making Fine Art Prints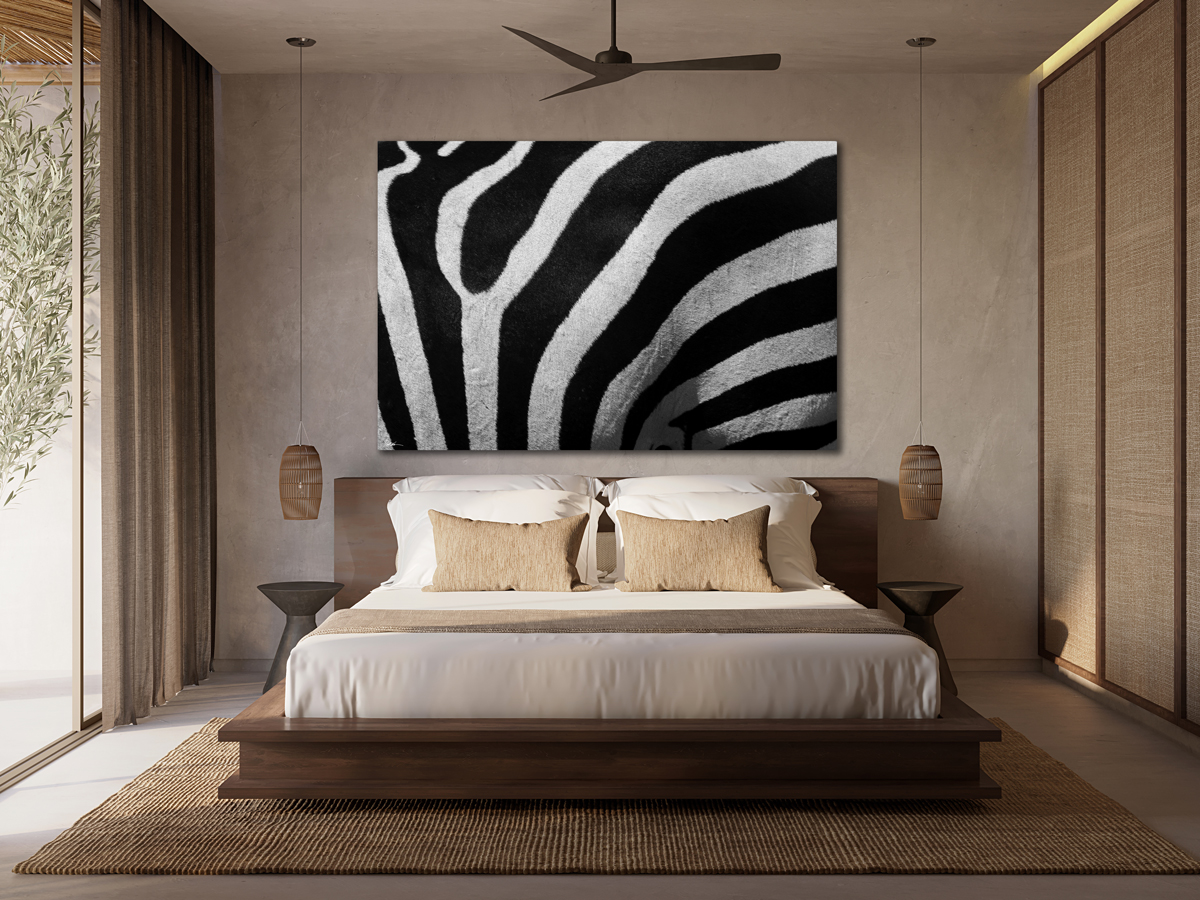 As a fine art producer, these three materials lend themselves to the most high-quality fine art productions available on the market in 2023. I specialize in producing luxury fine art photography. In the end, that means an emphasis on attention to detail from capture to the finished wall art is of the highest quality. Before premium acrylic or metal prints were available, many photographers printed on canvas or premium fine art papers to achieve a fine art look.
Lumachrome Acrylic
Today, high-definition acrylic is unmatched in quality, vibrancy, and clarity. Its scratch-resistant anti-glare coating pulls viewers into the image as if they could step inside the photograph creating a three-dimensional effect. Nevada Art Printers is one of the best in the industry for printing such high-quality masterpieces.
Metal Prints
A nice alternative to acrylic printing is metal printing. Metal is durable, vivid, and crisp. When a client of mine asks for a slightly less expensive material without sacrificing too much on quality, I quickly recommend metal prints. Bay Photo produces very high-quality metal prints.
Photographic Paper
A majority of the fine art photography world prints on paper. It is cost-effective while still giving the client beautiful wall art. Depending on the printer, some paper prints can come out gorgeous. My go-to printer is PrintLab in Chicago. If you have a high-resolution image with great tonality, PrintLab's Piezography High-Definition Black-and-White system offers the highest quality prints available on the planet.
​Fine Art Photography That Gives Back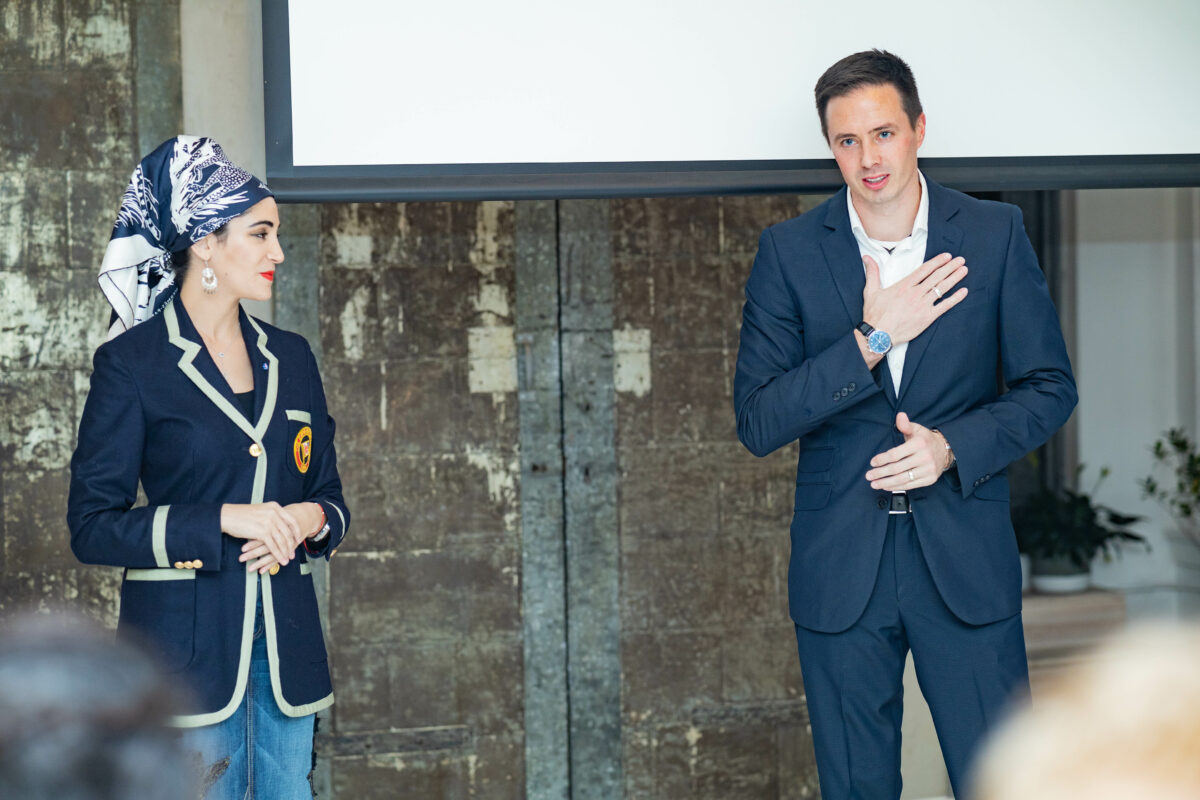 We all have choices when it comes to decorating our homes, offices, and apartments. Somewhere along my travels, I fell deeply in love with photography and storytelling. So much so that I decided to make it my life's calling. Maybe your life's calling chooses you. Either way, I knew I had to create a business model for my fine art photography around driving change. So, I started Derek Nielsen Photography. My work's driving theme is giving back financially (giving back up to 15% of sales to conservation efforts) or through on-the-ground campaigning. Our planet is in trouble, and we can still do something about it. I have witnessed on all seven continents the painful effects of climate change. Find artists that inspire you visually and who they are as humans. When you can find that combination, maybe that's the true definition of "fine art."