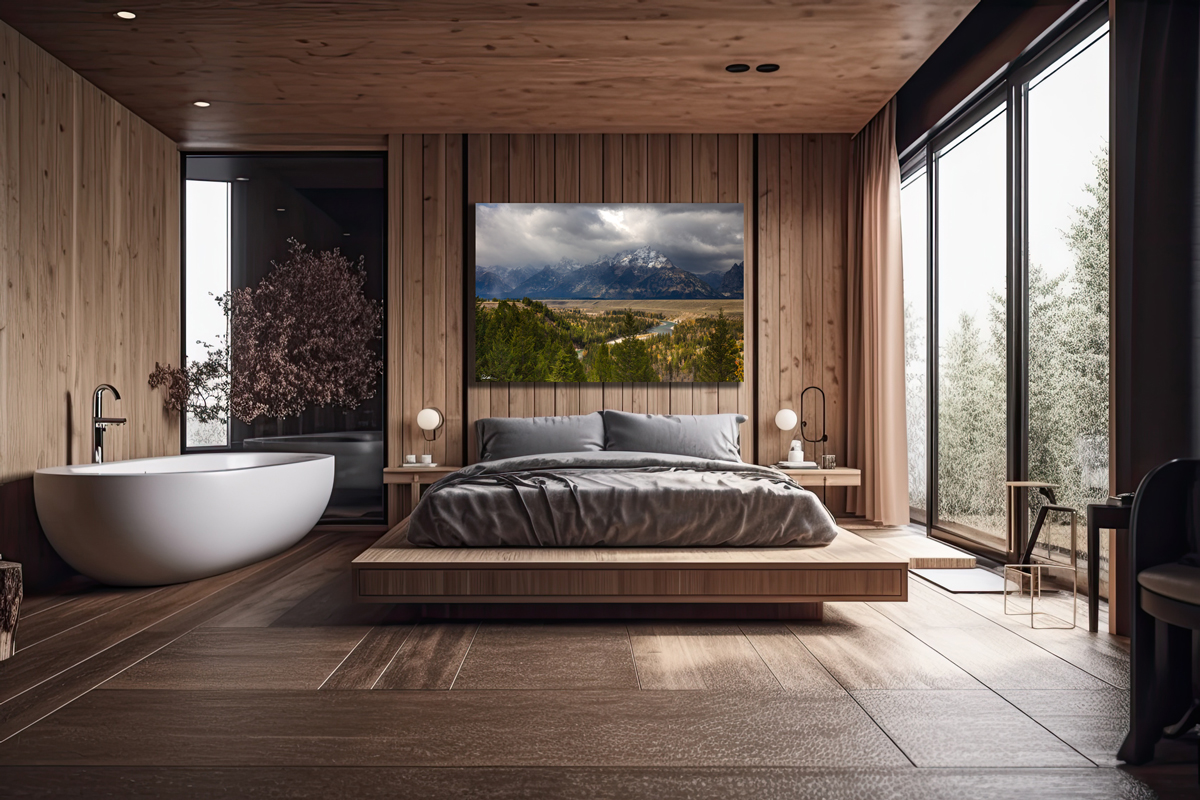 Fine Art Photography's Impact On Hotel Interior Design
Create An Inviting Space With Fine Art Photography
Fine art photography's impact on hotel interior design is seen by bringing an element of class to each room. Have you ever walked into a hotel and been blown away by the decor? The attention to detail was so perfect you reached into your pocket or purse to take a picture. When we see a piece of luxury fine art photography, perfectly framed, exquisitely lit, and hung in the optimal spot, we can't help but imbibe the interior designer's planned effect. Art can transform any room. Every space we enter has an impact on us. Today, many luxury hotels are purchasing fine art to enhance their spaces. Let's dive into why fine art photography impacts hospitality and tourism.
Build Your Brand Through Art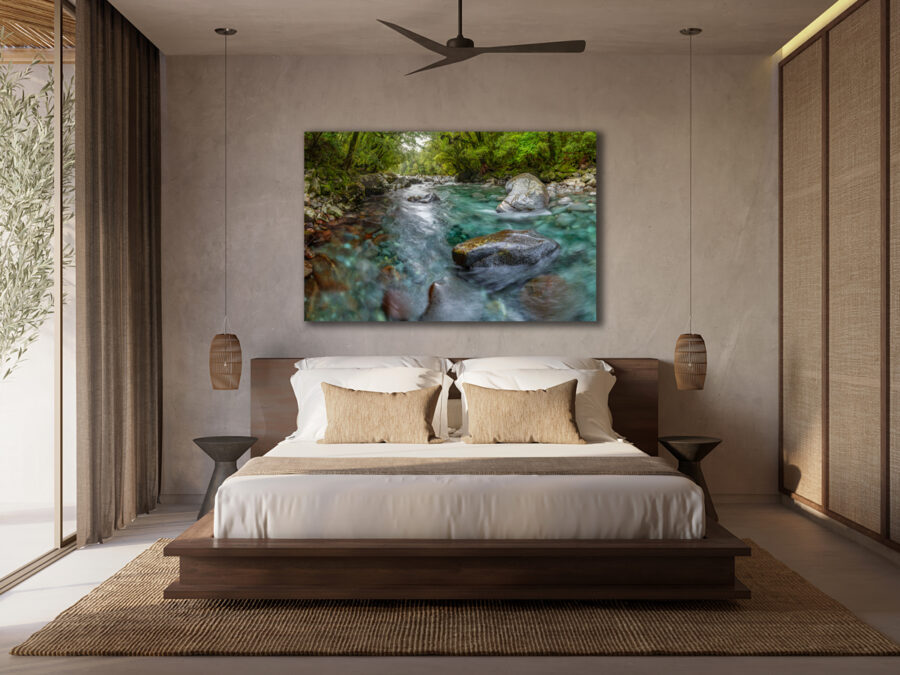 (Pure New Zealand – Open Edition Print – Derek Nielsen Photography)
Luxury hotels spend large amounts of money on building a brand. Each has its own style. Furthermore, businesses spend 4-10% of their annual revenue on branding. The Peninsula in Chicago decorates its entire lobby with Chinese art and luxury brands. This theme continues into the restaurants and guests' rooms. Uniquely, two Chinese lions flank each side of the main entrance, setting the tone right from the beginning.
My favorite lodge in all of Rwanda is Singita Kwitonda Lodge. What makes Kwitonda so unique is the attention to detail in the art. Above the fireplace in the main bar is a beautiful black and white David Yarrow print of a gorilla. In addition, a hand-painted mural is painted across an entire wall inside the main dining room, telling a story of great mountain gorilla kings of the past. It doesn't stop there. On every coffee table in the private villas, guests find luxury fine art wildlife photography books to explore at their pleasure. Singita cemented itself as one of Africa's most luxurious hotel brands through impeccable service, elegant rooms, and opulent art.
Connect Locally With Your Hotel Interior Desing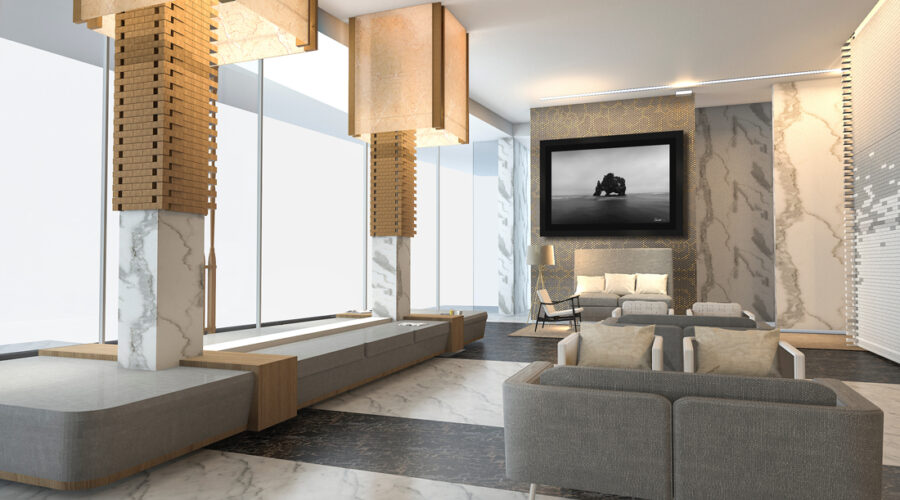 Guests travel all over the world to unique destinations. As a result, they don't want to be surrounded by images of the Eiffel Tower or the Empire State Building when arriving in Reykjavik, Iceland, for example. We want to be embraced by the destination and made to feel we are not at home anymore. In fact, art is a significant pillar in differentiating societies all over the world. And has been for centuries. Art connects people to a place. By the same token, bringing fine art from local artists into a hotel will give guests a more immersive experience of the destination.
I look around my home at the many pieces of art I've collected worldwide from local artists, and each one holds a cherished memory. By collaborating with a local artist, hotel interior design gains an intimate representation of the community. Allow the design to inspire guests to explore local features or hot spots. After all, the surrounding area must have interesting features bringing people there, or a hotel would not be needed.
Art Influences Mood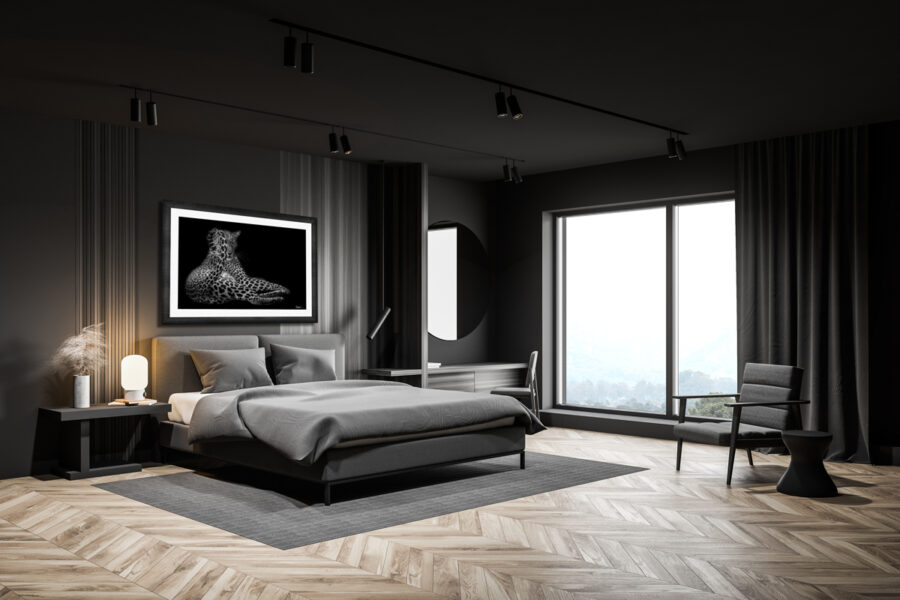 (Sass – Limited edition print of 6 – Derek Nielsen Photography)
Black and white photography carries a certain classiness to it. As an illustration, we think of black and white with luxury formal events. Women in dresses and men in tuxedos. James Bond sipping martinis, and Marilyn Monroe out on the town. There is a clean, timeless feel to black-and-white photography.
On the other hand, colors invoke certain innate emotions from deep within. By the same token, images with the absence of color have more of an impact with no room for colors to distract the eye. Black and white photos are excellent at creating drama and mood.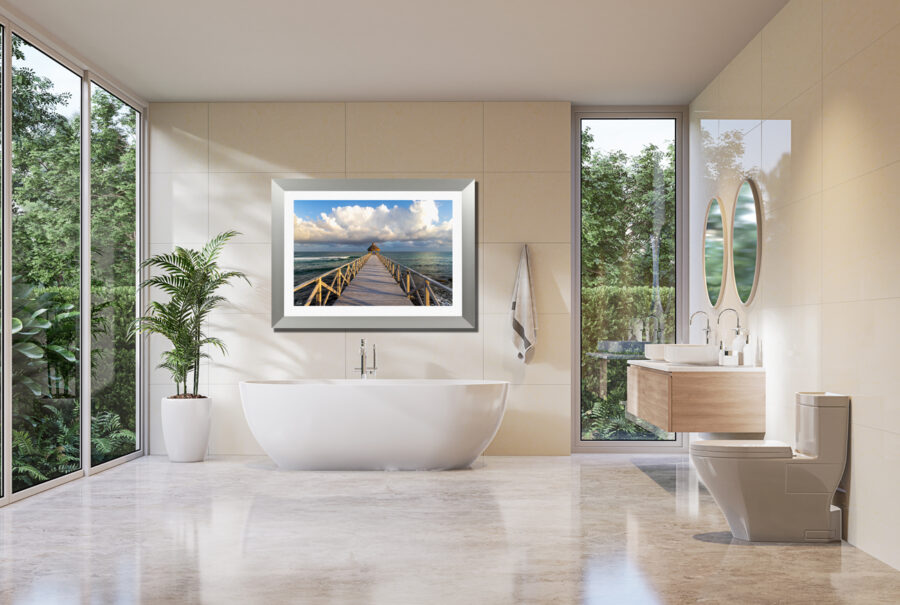 (Caribbean Bliss – Fine Art Print of 6 – Derek Nielsen Photography)
Blue and turquoise calm the senses. Imagine staring at the image above. Hotel interior design can benefit from the effect by instantly calming their guest upon arrival. The cool tones help bring you into the picture as if you could almost hear the waves crashing on the beach. The color blue is often found in nature in elements like the sky or water. Blue is often most people's favorite color. Subconsciously blue registers feelings of trust or loyalty. In contrast to the positive feelings associated with the color blue, feelings of sadness or loneliness are also associated with the color. Comparatively, blues music is centered around the concept of being "down and out."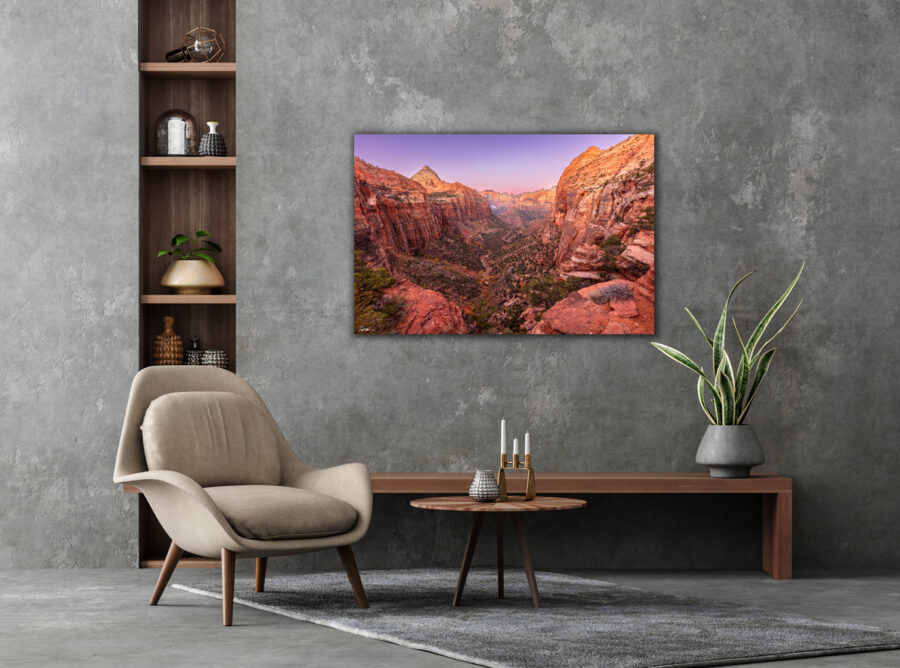 (Canyon Fire – Fine Art Print of 50 – Derek Nielsen Photography)
Red ignites a flame in our minds. Red sparks caution, passion, and lust. We think of stop signs or danger while at the same time, red lipstick and warmth. Hotel interior design can use red to its advantage by sparking primal emotions with feelings of excitement. In essence, we all have parts of us that crave excitement. Capitalize on this emotion of desire and excitement.
The Color Meanings perfectly summarize each color below:
Light red symbolizes joy, sexuality, passion, sensitivity, and love.
Pink signals romance, love, and friendship. In addition, it highlights female qualities and encourages passivity.
Dark red is associated with energy, willpower, rage, anger, leadership, courage, longing, and evil.
Hotel Interior Design Changing With The Seasons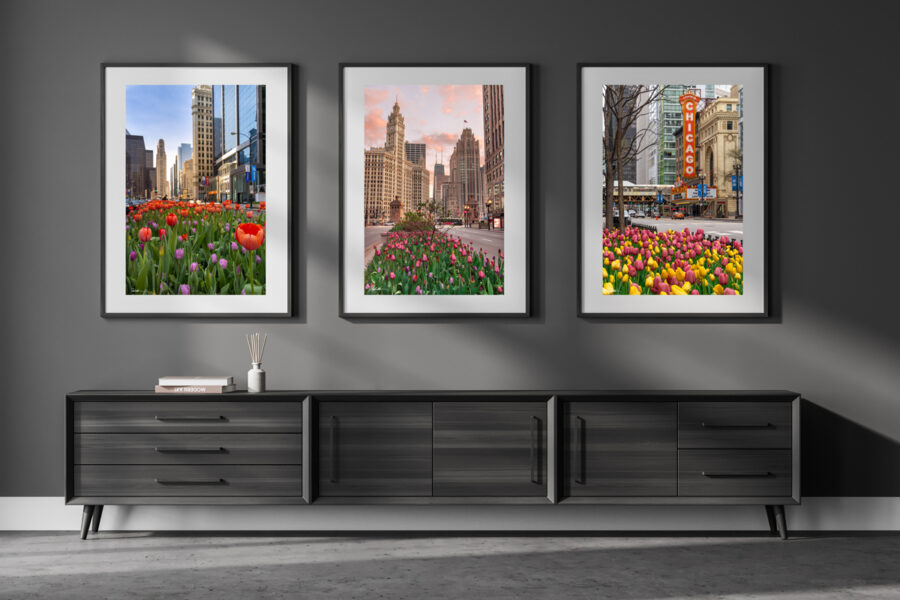 Many places in the world experience seasons. Seasons bring change. Particularly, cold weather climates move from winter to spring, spring to summer, summer to fall, and back to winter. Each season has its own characteristics. Consequently, when our bodies crave warmth and fresh green vegetation, we don't want to still look at holiday displays of Santa Clause and snowflakes. Adding fine art that reflects the season's best characteristics makes them feel in sync with their surroundings and shows your business pays attention to the small details. As a result, the three images above give us a feeling of warmth and freshness, while the image below makes us crave a cozy blanket and a fire. Both are great effects depending on the season.
(Frozen Paradise – Limited edition print of 100 – Derek Nielsen Photography)
Send A Message To Your Guests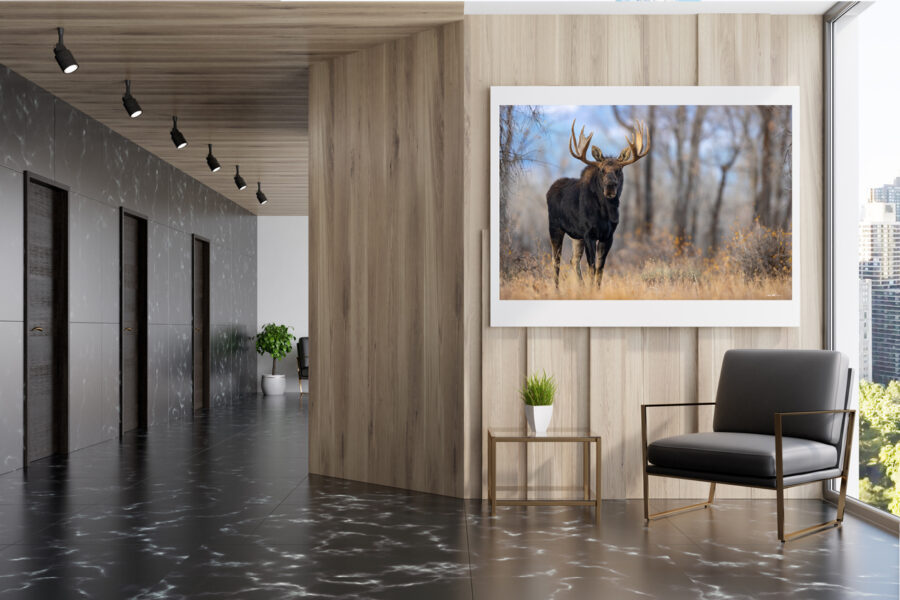 (Heir To The Throne – Limited edition of 50 – Derek Nielsen Photography)
We only get one first impression. Noteably the first and last thing your guest will see is your hotel lobby. Make a strong first impression with Art. Create a desire to explore. Show your connection to nature and your devotion to conservation. Today's travelers have options and desire businesses with low impact on the planet. For this reason, show them your commitment to the environment and artists who are actively giving their lives to conservation. Show them you care more about making money. Something spoke to your guest about your hotel through the photos online to make them book with you. Reinforce in your guest the love of travel. Consequently, you will see return customers.
Target The Type Of Guest You Want Through Interior Design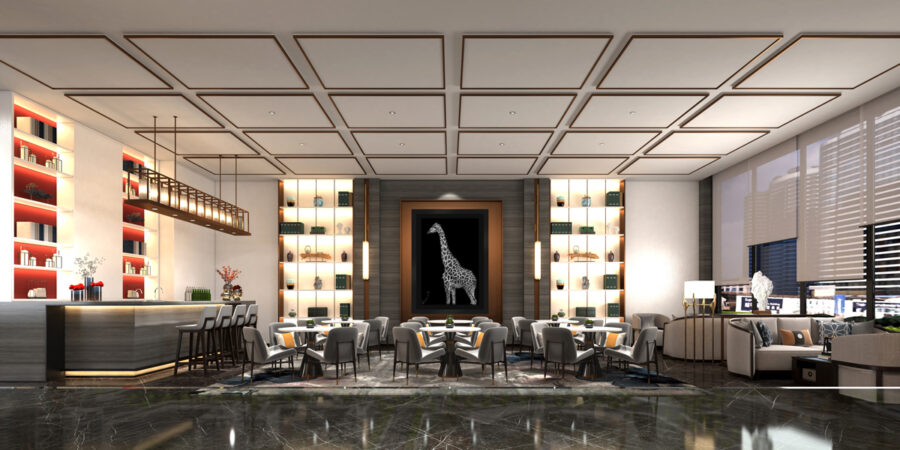 A picture says a thousand words. By in large, we are drawn to images and fine art that speak to us. Fine art photography of sexy city scenes registers with a different crowd than organic nature scenes. We are allowed to appreciate both, but a hotel filled with one or the other will draw a very different crowd based on the vibe being put out. A potential client looks at photos of a hotel's interior design and sees class, a retreat, and a feeling of importance. Ultimately, if it looks expensive or high-end, it may be. And that's ok. We don't walk into Gucci expecting a discount. At the same time, Patagonia draws a very different audience. Both sell clothes but target very different clientele.
In The End – Be Unique With Your Hotel Interior Design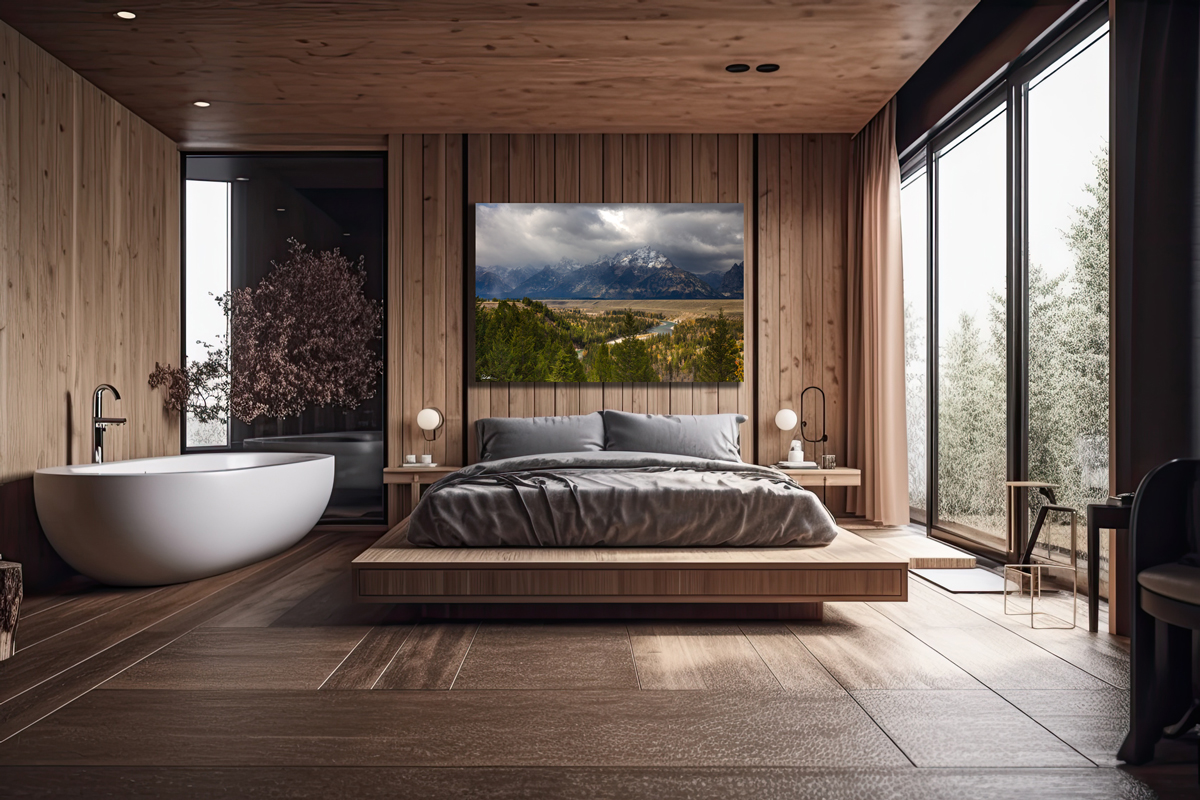 (The Mountains Call – Limited edition of 50 – Derek Nielsen Photography)
Nothing wrong with Live, Laugh, Love, or all the wholesale art found at hotel chains, but we never remember the rooms with generic decor. I can't tell you a single piece of art in any of the countless hotels or motels used as a quick place to lay my head in all my travels around the world. But I can tell you the names and locations of the high-end hotels that made a lasting impression on me. And it all started with their hotel interior design. I can close my eyes and see the black and white gorilla at Singita in Rwanda. I see the Eiffel Tower blown up massively at the hotel I stayed at in Paris. Images of northern lights calling me into the Icelandic wilderness decorating the walls of my hotel in Reykjavik. Each traveler is as unique as the next. Make your hotel interior design unique instead of forgettable.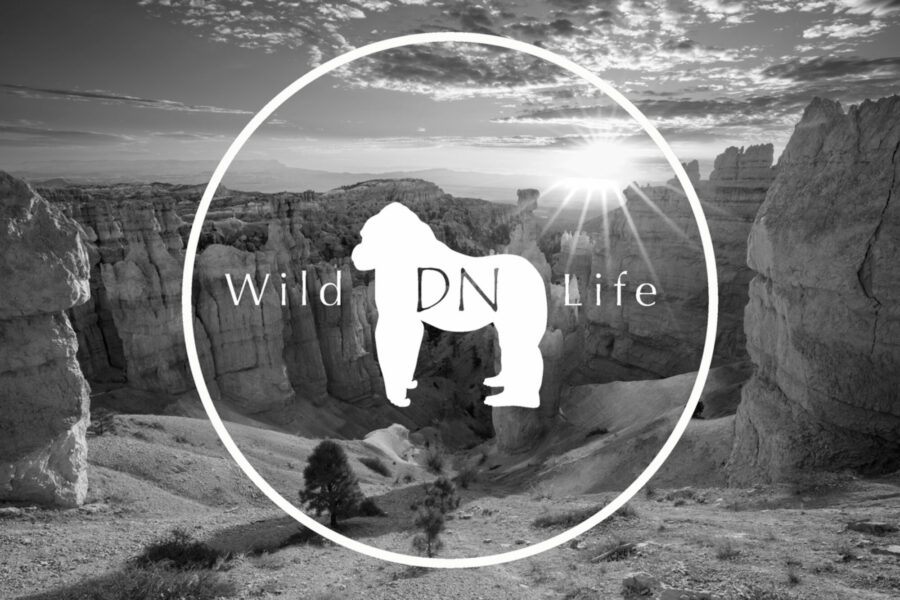 Check out my other articles for more content on interior design, wildlife topics, travel, conservation or how to fine-tune your nature photography skills. If you have enjoyed the photography inside the article, please visit our gallery for more information and a wider selection of luxury fine art photography from around the world.
---

Hello! I'm Derek.
DEREK NIELSEN PHOTOGRAPHY RAISES AWARENESS ABOUT THE GLOBAL NEED FOR CONSERVATION THROUGH PHOTOGRAPHY AND DONATES UP TO 15% OF ALL SALES BACK TO ENVIRONMENTAL ORGANIZATIONS AROUND THE WORLD.