Peter Lik style photography | Phantom and more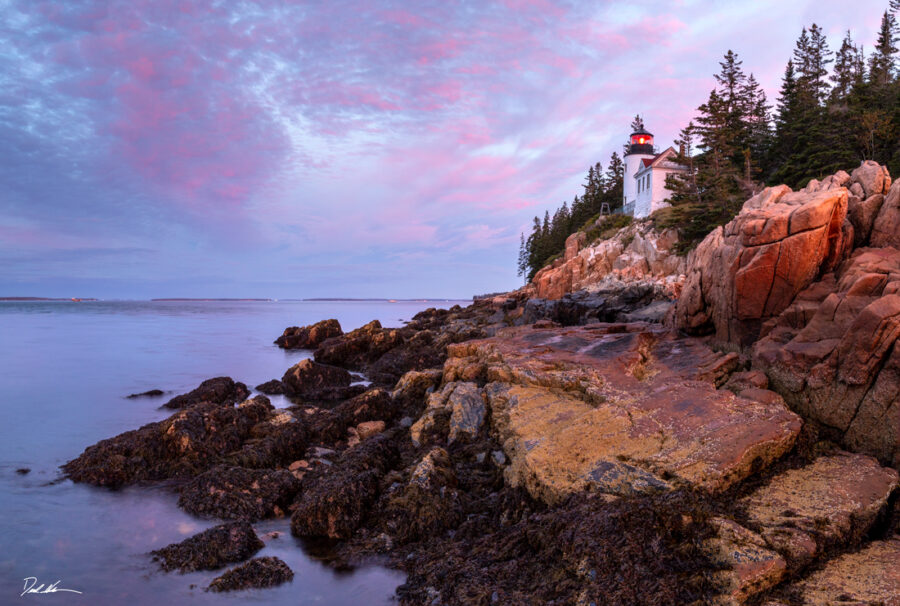 (Candied Coast – Limited Edition Fine Art Print of 6 – Derek Nielsen Photography)
Peter Lik® photography raises eyebrows in the art world.
On Dec. 9, 2014, Australian photographer Peter Lik® announced the sale of his one-of-one photograph, titled "Phantom," to an anonymous buyer for a record-setting $6.5 million. "Our client is a long-time collector of Lik's works and is delighted to add these one-of-a-kind photographs to his impressive collection," the buyer's lawyer, Joshua Roth, told Forbes. According to Roth, on separate occasions, the same anonymous buyer had purchased several other one-of-one Lik works, including "Eternal Moods" ($1.1 million) and "One" ($1 million). 
Thanks to these sales, Lik should hold several places on the most expensive photographs ever sold list. However, none of them show up on Wikipedia's list except for in the disputed claim section. The most represented artist on this list are Andreas Gursky "Rhein II" for $4,338,500, Cindy Sherman "Untitled" for $3,890,500, and Richard Prince "Spiratual America" for $3,973,000 as their top-grossing works at auction. While critics and red flag raisers suggest Lik's one-of-one strategy artificially inflates the worth of his works, if true, it's an extremely successful tactic. 
Outside of these one-of-one blockbuster sales, Lik sells the rest of his collection to the general public in edition numbers, usually around 900 to 1,000. According to his chief financial officer, the photographer has made a staggering $440 million across the sale of about 100,000 photographs, which most likely continues to rise. If these figures are even remotely close to the truth, Lik is the most financially successful photographer of all time. Cheers to him!
The catch: Is Peter Lik
®
photography truly valuable?
(Scattering – Fine Art Print of 6 – Derek Nielsen Photography)
In my opinion, the ultimate worth of a photograph, or any piece of art for that matter, really depends on your personal definition of value. But when it comes to dollars and cents, for an artist who claims his work is worth between $100,000 and $6.5 million per piece, I do have to wonder why none of his photographs ever cracked the $16,000 mark in the resale market. Indeed, according to auction results collector Artnet, the highest resale value Lik achieved was $15,880 for "Ghost"(a color version of "Phantom"). Outside of this sale, most of his works go for a few hundred to a few thousand dollars.
Why the disparity? I say the answer is pure salesmanship. Buying Peter Lik® photography isn't just buying a piece of art—it's buying an experience. Lik once compared taking home one of his works to buying a Mercedes-Benz, commenting, "You drive it off the lot, it loses half its value."
Where are Peter Lik
®
galleries?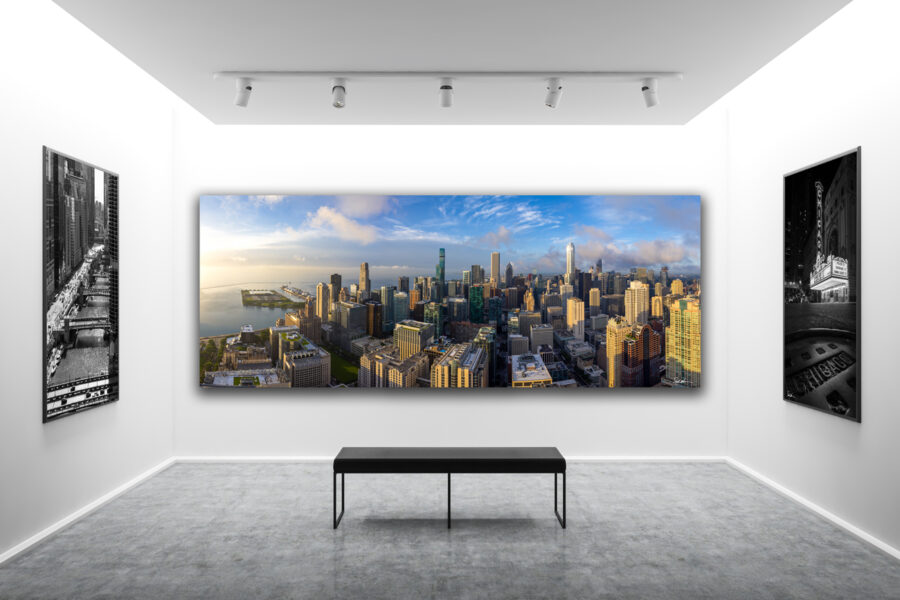 (Sanctuary – Limited Edition Print of 50 – Derek Nielsen Photography)
In addition to one Noosa location in Queensland, Australia, you can find Peter Lik galleries in cities across North America, including
Aspen

Las Vegas

Key West

Lahaina

New York City

Miami

Australia
An inside look at Peter Lik
®
Galleries
(Heavn's Gate – Limited Edition Print of 50 – Derek Nielsen Photography)
Not so long ago, Lik opened a gallery in my home city of Chicago. Unfortunately, it has already closed. The pandemic was hard on even the best of us photographers and business owners. Regardless, before it closed, I decided to drop in to see his setup. It was beyond impressive.
First of all, the gallery was located on Michigan Avenue in one of Chicago's busiest tourist districts. It was truly an ideal location for exposure, with floor-to-ceiling windows and a well-lit gallery. This is a well-known strategy of Lik's, placing galleries in high-traffic, high-end tourist areas. It targets people looking to spend a little money. It's a great idea. 
Second, an incredibly attentive (albeit somewhat pushy) sales associate follows visitors through the gallery, filling them in on Lik's process, the exclusivity of his collectors, and (of course) the urgency to make a purchase before the edition sells, and prices skyrocket. I was fascinated by the entire experience. So, I decided to pick a favorite and let the associate talk me to the point of sale. 
An aside: Would I actually buy a Peter Lik piece? No. I'm a photographer with limited wall space in my Chicago townhouse. But if you want to and have the means, I say go right ahead! If something in the art world inspires you, it shouldn't matter to anyone else what it costs. But a word of caution: You shouldn't buy art hoping to make a profit when you sell it. Most people in the art world will agree with me when I tell you it just typically does not work that way.
Now, back to my Peter Lik® Galleries experience. A sales associate led me into a dark room with a comfortable couch and hung a version of my requested piece on the wall. As I sat there, the associate dimmed the lights and began to explain the dynamics of how Lik's work changes appearance depending upon the strength of its light source. Again, salesmanship at its finest. (Also, check out this related article on how to light your art at home). As the presentation ended, I was given a rather shocking number for the cost of the photo and assured it would only get more expensive as the editions sold through. Eventually, I found my way to the door.
Lik was right—the experience really wasn't all that much different from a car dealership. While some might find it off-putting, it's their strategy, and it works. However, if you're anything like me (and most of my collectors), buying a photograph that costs as much as college tuition simply isn't in the cards. But that doesn't mean you can't fill your home with beautiful, inspirational works of art. 
Peter Lik
®
Style Photography. What is that?
(Soul Food – Limited Edition Fine Art Print of 50 – Derek Nielsen Photography)
Achieve Lik's look for less with acrylic.
I would describe Lik's style as polished, saturated, rich, and bold. While he's often criticized for over-photoshopping his images to achieve this look, it's a line most photographers tip-toe in today's modern art world. 
 Some think he crosses the line with his lack of transparency for a few of his composite images. From first-hand experience, though, I would rather try to convey what my eyes are seeing to my collectors than have them interpret my imagination. 
Lik prints most of his work on FujiFlex silver-halide paper. This medium increases light sensitivity and glow and also has a tendency to show deep saturation well. 
 While FujiFlex is great, and other mediums aren't bad by any means, if you're going for the absolute most detail-driven, true-to-life result, acrylic face mounts are the way to go. 
After extensive research, I've found LumaChrome Acrylic Face Mounted prints lead the industry in achieving a jaw-dropping "wow" factor. Their optically clear finish gives works a 3D effect while reducing glare to nearly zero. Their preeminence is why so many of the world's nature photographers use acrylic to highlight their work—including Lik and myself. While the acrylic process can be a little on the expensive side, my collectors around the have never been disappointed with their decision. 
Best alternatives to Peter Lik ®
(Ngoro Stare – Limite Edition Fine Art Print of 6 – Derek Nielsen Photography)
Shop the social-distancing-friendly, online Derek Nielsen Photography Gallery.
There are never any pushy sales associates waiting to pop your personal space bubble when you visit Derek Nielsen Photography. That's because we're totally virtual and always have been. An online gallery is just one way we keep our art accessible while continuing to deliver impeccable quality and customer service. 
And with us, there's no chance of buyer's remorse. We offer a 15-day grace period for purchases—but in 15 years of business, we've never had a customer use it. Trust me, if you love a photograph on your phone, you'll only love it more when it's displayed in your home.
But if you're really intent on meeting the team, don't worry. I will be at The Old Town Art Fair in Chicago. We've hosted pop-up galleries and contributed to fundraiser galas in the past. 
Support art that makes a difference
When you take home a piece of nature photography from Derek Nielsen Photography, you're doing much more than decorating—you're helping undo years of environmental damage. That's because our unique business model mobilizes proceeds (at least 10 percent of each sale) to support conservation and environmental organizations around the world. 
Peter Lik it or loathe it? Find photographs you love
(Paddling Paradise – Limited Edition Fine Art Print of 6 – Derek Nielsen Photography)
No matter your opinion on the artist's financial strategies, you have to admit Peter Lik® photography is eye-catching—and conversation starting. If you love bold, inspiring works of art but just don't have a cool $6.5 million to drop, I hope the tips above help you find a photograph that speaks to you. Personally, I love his work. I find it captivating and creative. Peter and I share a deep love for the outdoors. Other colleagues of mine bash him unapologetically while at the same time tieing their name to his success in any way they can. 
Non Affiliation Disclaimer
Derek Nielsen Photography is an independent business. Derek Nielsen Photography website is not affiliated, associated, authorized, endorsed by, or in any way officially connected with any other company, agency, or government agency. All product and company names are trademarks or registered trademarks of their respective holders. The use of any trade name or trademark is for identification and reference purposes only and does not imply any association with the trademark holder of their product brand(s). All photographs found on this website are owned and copyrighted by Derek Nielsen Photography